In the bustling, industrialised world of today, every commercial space needs a touch of greenery, a hint of nature. Landscape design is no longer just an afterthought; it's an essential part of setting your business apart. For a top-tier, comprehensive commercial landscape design service, look no further than Glendale Services.
Why Commercial Landscape Design Matters
Increasingly, businesses recognise the value of beautifully designed outdoor spaces. Not only does it boost the aesthetic appeal of a commercial area, but it also has many other benefits. It's not merely about aesthetics anymore. A meticulously planned landscape:
Boosts Brand Identity: A well-curated green space mirrors the brand's attention to detail and its commitment to excellence.
Makes Eco-statements: In an age where consumers are making eco-conscious choices, having a landscape that reflects environmental sensitivity can act as a silent ambassador for your brand.
Enhances Overall Appeal: Employees, customers, and stakeholders feel more connected and rejuvenated, leading to better business outcomes.
Glendale's All-In-One Solution
Many businesses struggle with coordinating multiple companies to handle different aspects of their landscaping project. Glendale eliminates this hassle. From the seed of an idea to the finished green space, Glendale has it all:
Versatile Designing: Whether you're aiming for simplicity or intricate designs, The Glendale team adapts effortlessly to your vision.
End-to-End Service: From design conception, planting, to construction, experience seamless integration of services under one umbrella.
High-Quality Training: Ensuring only the best touch your project, Glendale prides itself on rigorous training standards.
Sustainability at the Forefront
In this era, where environmental concerns are paramount, Glendale is not just another commercial landscape design company. We are pioneers of sustainable commercial landscape design. Align your brand with green values, choose a partner that's constantly evolving towards carbon neutrality, and making positive environmental contributions.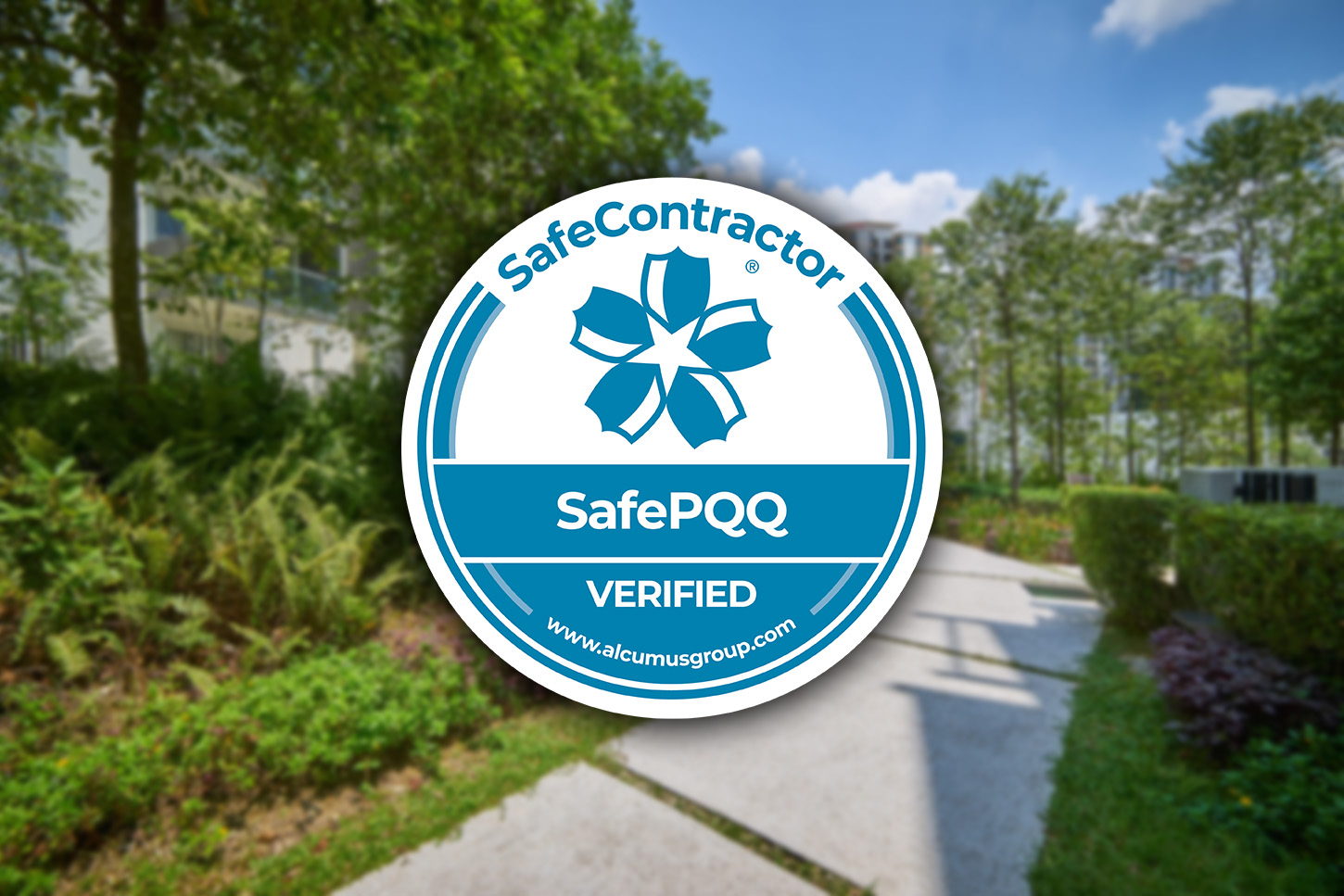 More Than Just Greenery
Good landscape design is more than just plants. Here at Glendale, we recognise the importance of:
Hard Landscaping: Nature is beautifully complemented by man-made structures. Integrating elements like pathways, benches, and gates ensures functionality harmonises with beauty. We blend our hard landscaping services with soft landscaping to ensure a beautifully balanced landscape.
Comprehensive Service Offering: Glendale's meticulous planning ensures that every detail, from wetland creation to environment assessments and seeding, is expertly managed.
Aftercare Excellence: To keep landscapes pristine, Glendale's award-winning maintenance service ensures your green oasis remains timeless.
Why Trust Glendale?
Choosing a landscape design contractor is a significant decision. Here's why Glendale should be at the top of your list:
Years of Excellence: With a rich history in creating captivating green spaces, experience is on our side. Established in 1985, w
Safety First: Every project is underpinned by rigorous safety protocols, with a team that's fully insured and dedicated to operational safety.
Eco-Friendly Vision: More than a business model, it's a philosophy. Glendale's commitment to a greener future and biodiversity enhancement is unwavering. We continue to aim for carbon neutrality and as of 2023, have achieved it two years in a row.
Family-Owned Integrity: Being family-operated, Glendale continually reinvests in innovation and service improvement, ensuring you receive the very best.
Focus on Career Progression: With many of our apprentices going on to senior or management roles, Glendale focusses on progressing the careers of young people, rather than always hiring experienced staff. Setting the tone for the industry, this means many of the best arborists, grounds maintenance operatives and gardeners come from Glendale!
Industry-wide experience: Not only do we have over 40 years of experience, but this experience also comes from a whole host of industries, we don't just service one sector – we have experience in most commercial sectors. Our commercial landscape design services are bespoke to the company we're working with, we always tailor a solution specific to each client, we don't go by 'one-size-fits-all'.
When it comes to commercial landscape design, the choice is clear. Glendale Services offers an unmatched combination of expertise, sustainability, and comprehensive service. Ready to bring your vision to life? Reach out to Glendale today.