Some big news for the Glendale team, in early August, we found out that our Corporate Development Director, Adrian Wickham, had been shortlisted as one of Pro Landscaper's Top 50 Most Influential 2022. We were beyond proud of Adrian, he first joined Glendale in 1998 so it's safe to say that he's a part of our history as he's been with us for such a long time – he's Glendale through & through!
After being shortlisted, we asked our followers to vote for Adrian because we know just how deserving he is of this award. Glendale is extremely excited to announce that because of your votes, Adrian made it into Pro Landscaper's People's Choice Top 3 Most Influential within the landscaping sector!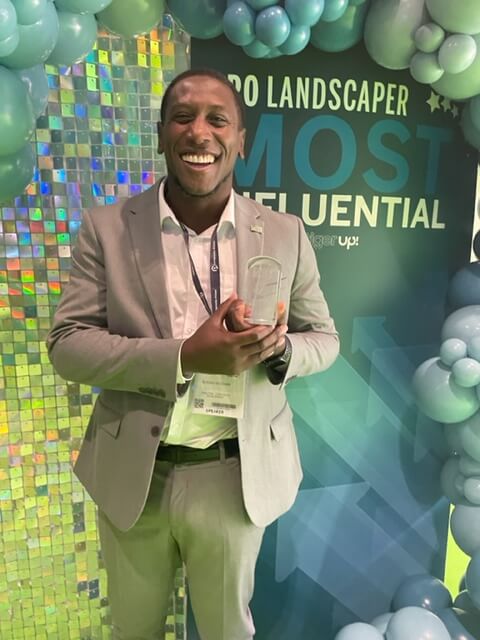 Everyone at Glendale is extremely happy for Adrian, as they've seen just how much he's done this year (and every other year since entering the landscaping space) to warrant this award. If you've read our National Inclusion Week blog post, then you'll know that Adrian helped create a charter surrounding inclusivity and diversity within this industry, this is just one example of the many things he's achieved in 2022. At the FutureScape event, before accepting his award, Adrian, along with many other experts, signed the charter titled the 'Equality, Diversity & Inclusion Charter for the Horticulture, Arboriculture, Landscaping & Garden Media profession', committing to promoting inclusivity within their industries. You can view the pictures of signing the charter below: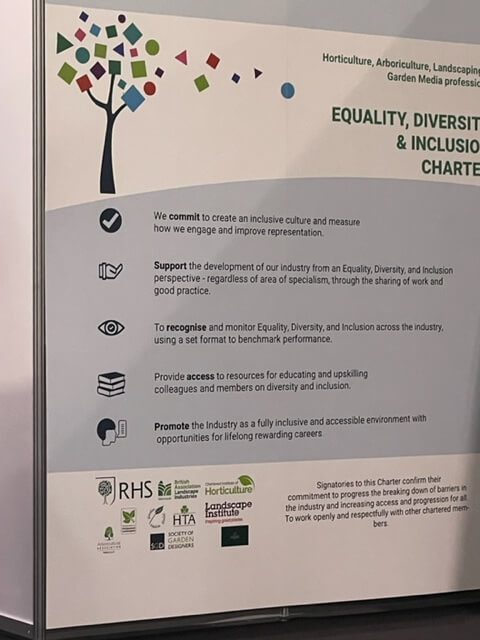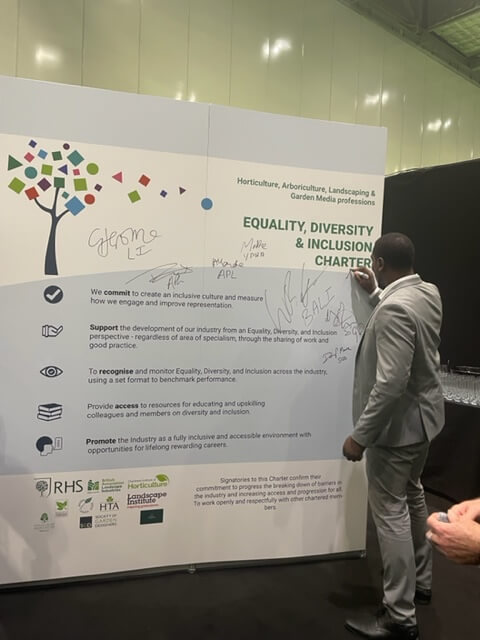 Diversity should be a talking point for every company in our industry, we all need to do our bit to make sure we're not preventing anyone from entering and staying in the career they deserve and worked hard for due to unconscious bias. Adrian strives for diversity within the green sector, he spoke to HortWeek in October and had a few ideas on how companies could help diversify our industry –
"Showcasing the industry to cultures, religious backgrounds, and communities that may not see jobs advertised in HortWeek and Indeed. Going into schools and universities is really important as there are 60-65 different types of industries in our sector all to do with green skills. I think youngsters are far more aware of the environment and the climate emergency and want to do more about it.  We need an overarching strategy, similar to the police who targeted not only young people but their parents. Once the parents were happy with the industry, they were happy for their children to enter it."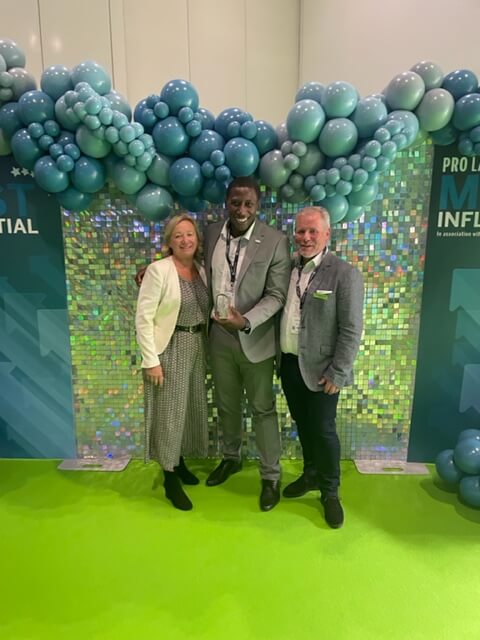 Since taking on more of a leadership role in Glendale, Adrian has been spearheading campaigns surrounding diversity, inclusivity, and mental health, showcasing that he's not just focused on the physical work that our Glendale team carries out, but also prioritising what's going on inside their head and if Glendale, and other companies within our industry, are making sure to give everyone a chance. Here at Glendale, we're committed to providing the best grounds maintenance services possible, but we also place a big importance on becoming the benchmark for this industry and always leading by example.
A massive well done to Adrian for this achievement, and a big thank you to anyone who voted for him.