This week, the 26th of September to the 2nd of October, is National Inclusion Week 2022. An event held annually to encourage employers to become more inclusive and celebrate inclusive workplaces.
In honour of National Inclusion Week, our dedicated Corporate Development Director, Adrian Wickham, has joined together with other experts within the landscaping sector to create a charter surrounding inclusivity and diversity within this industry. Named the Equality, Diversity & Inclusion Charter for the Horticulture, Arboriculture, Landscaping & Garden Media profession. Those committed to signing this charter will be committing to creating an inclusive culture, supporting the development of the industry from an inclusion perspective, recognising and monitoring equality, providing access to resources for educating staff on inclusion, and promoting the industry as fully inclusive.
We're beyond proud of Adrian – this charter reflects Glendale's own values of equality, diversity and inclusion within our company and the industry as a whole. Here's a quote from Adrian and Tessa Johnstone on behalf of BALI (the British Association of Landscape Industries):
"This charter is so important. Key leads from different organisations have worked together at pace. We want everyone to feel they can be involved in this industry, and it has to start with leadership. We need to work together, and we need to include everyone's thinking in decisions that are made. This approach ensures everyone feels valued and, in turn, they will be able to offer their own qualities to the industry."
Other associations represented in the signing of this charter included the Landscape Institute, Young People in Horticulture, Royal Horticultural Society, Horticultural Trades Association, Society of Garden Designers, Arboricultural Association, Association of Professional Landscapers and Garden Media Guild.
On the 28th of September, alongside Glendale's Head of Development, Deric Newman, Adrian visited the Landscape Show and joined Perennial to talk about mental health awareness. Mental health and inclusivity are very closely connected, with many people of various backgrounds often facing a lack of representation, microaggressions and bias within the workplace which can severely impact their mental health. Being an inclusive employer means prioritising employees' mental health – here at Glendale, we have seven trained mental health first aiders in our team, and we actively encourage every single Glendale employee to seek support if they need it. We put a massive focus on being at the frontline of stopping the stigma of talking about each other's mental health, as we know just how important it is – especially within this industry. A recent well-being survey carried out by Perennial showed that 85% of people working in horticulture have poor mental well-being – above the national average. We want to do as much as we can to change this.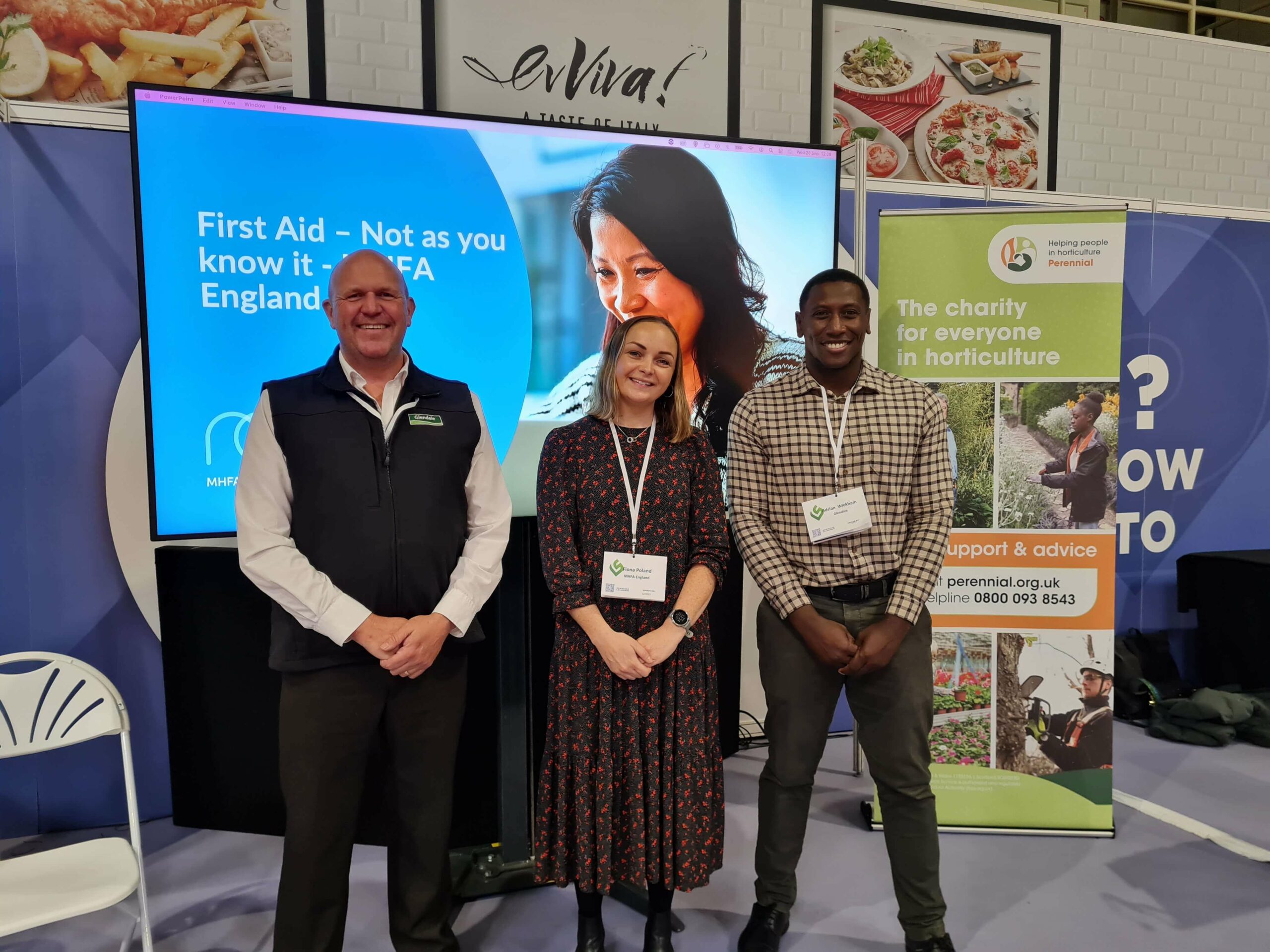 Adrian has talked a lot about diversity in the past, which is why we believe he was the perfect representative for this charter. In spring, Adrian was featured in the Inside Horticulture magazine, where he had this to say about whether lack of diversity was still an issue within horticulture:
"Traditionally, this has been a very white male world. When Glendale won the contract to provide services to Lewisham Council, I managed the team, but only 1% of our workforce was black. This clearly didn't reflect the demographic of the area, although those stats gradually improved as more people of colour saw me out there, taking responsibility. But there are parts of the country where the majority of the population is white, and it is perfectly reasonable for the local workforce to reflect that. We are not social engineering. We just want to give everyone a chance."
We're extremely excited about this charter and wholeheartedly believe it can make a significant difference when it comes to equality, diversity and inclusion within the landscaping sector as a whole.