In the UK, tree surgeons, also known as arborists, complete essential tree work for individuals and companies all across the country. When you picture what a tree surgeon actually does on a day-to-day basis, you might be thinking they just remove fallen trees or trim back branches. However, there's a lot more to this profession than you think…
What is Tree Surgery?
Simply put, tree surgery involves caring for, maintaining, and repairing trees to make sure they're kept healthy. There is a range of tasks that tree surgeons carry out and they have to be completely qualified for them – it's actually considered one of the most dangerous jobs due to the constant working from height and using powerful machinery. This is why at Glendale we only employ professionally trained, registered, and certified personnel to carry out services and supervise those in training. We're also always making sure we're complying with health and safety guidelines.
Let's talk a bit more in-depth about what tree surgery entails…
Types of Tree Surgery
Felling & removal – one of the more commonly known aspects of tree surgery, felling is the action of cutting down a tree either because it's been damaged beyond repair or contracted a disease which needs to be prevented from spreading to the other trees surrounding it. Though it sounds simple enough, to complete felling you'll need a license and a thorough plan beforehand. The Glendale team makes sure that each tree is removed safely and efficiently.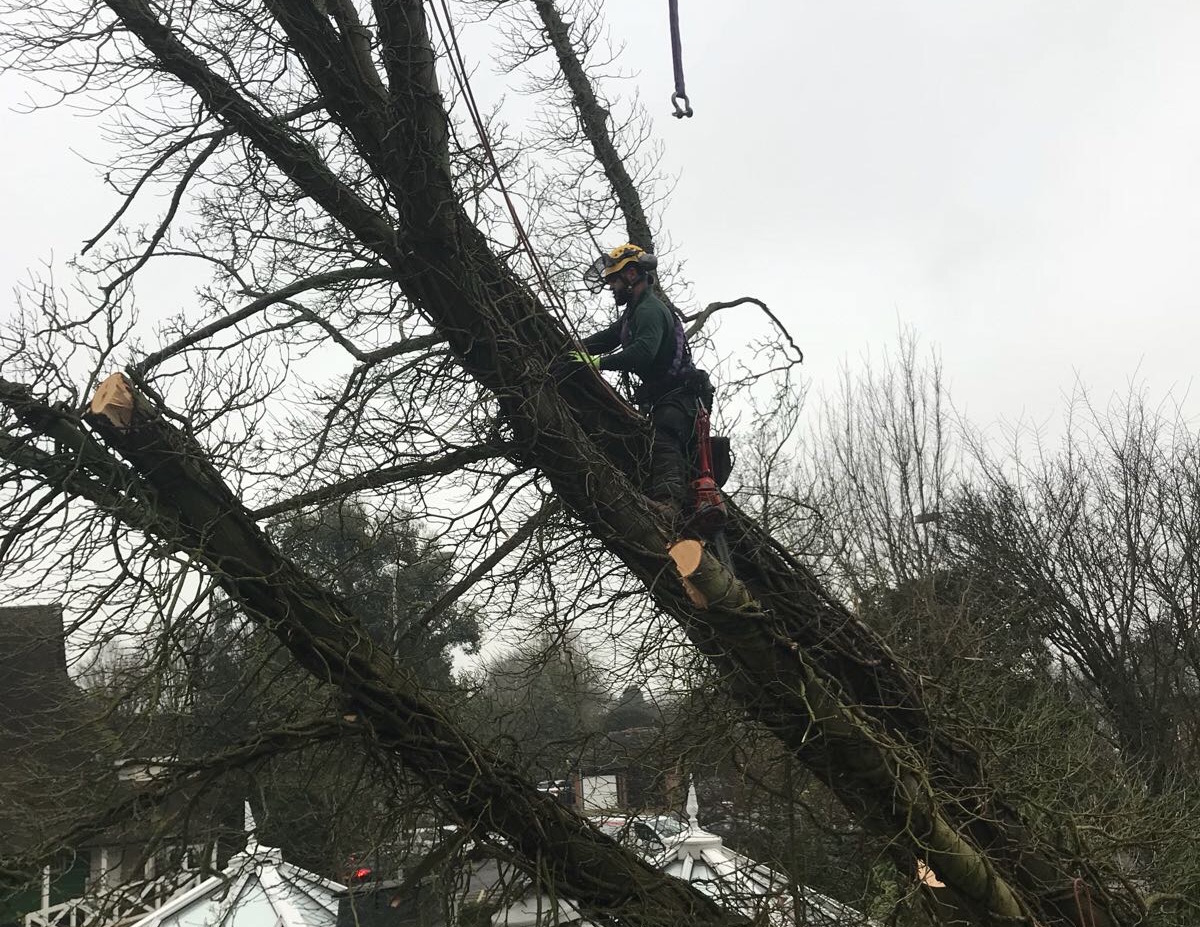 Crown reduction – crown reduction of trees is the process of removing a section of the tree's canopy to control the overall size of the tree. This helps increase light and reduce the stress on the tree.
Tree stump & root removal – after cutting down a tree, the stump and roots then need to be removed as they can cause rot or produce new plants if left alone. The Glendale team do this by mechanical or chemical means, or sometimes both.
Crown lifting – removing some of the lower branches of a tree to create height is known as crown lifting. Our tree surgeons carry this out so that cars can pass under trees safely, branches are kept away from buildings, weight is reduced from the tree and more light is allowed to pass through.
Tree pruning – if a tree is becoming dangerously heavy or it's simply too large, pruning is the answer. Branches can be removed to ease the weight off the tree and allow the surroundings to receive enough sunlight. Over-pruning can be detrimental to the tree, that's why our expert team first inspects the tree and examines which branches are the most appropriate to prune.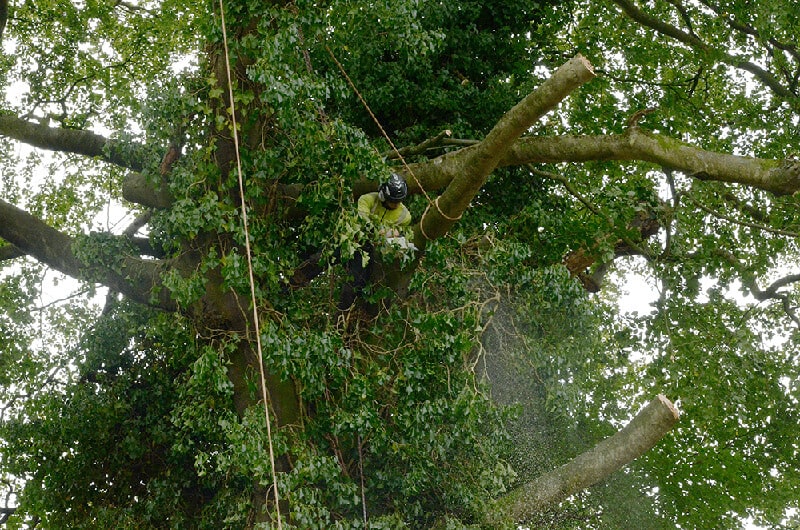 Dead wooding – often, some branches and limbs of a tree die, and they need to be removed to make sure they don't fall and cause injury or damage. With dead branches, trees waste a lot of resources trying to create new growth which can affect the health of the tree.
Emergency tree care – tree surgeons are the most called upon following a storm. Extremely high winds and rain can cause some serious damage to a tree which needs to be treated to ensure it gets back to full health. Storms can also cause trees to fall into roads and pavements, which need to be cleared as soon as possible to prevent further damage and disruption to people's days. Glendale's tree surgeons can remove fallen trees and make sure the area is fully cleaned up – this includes removing the roots and stump of the tree and clearing any debris left over.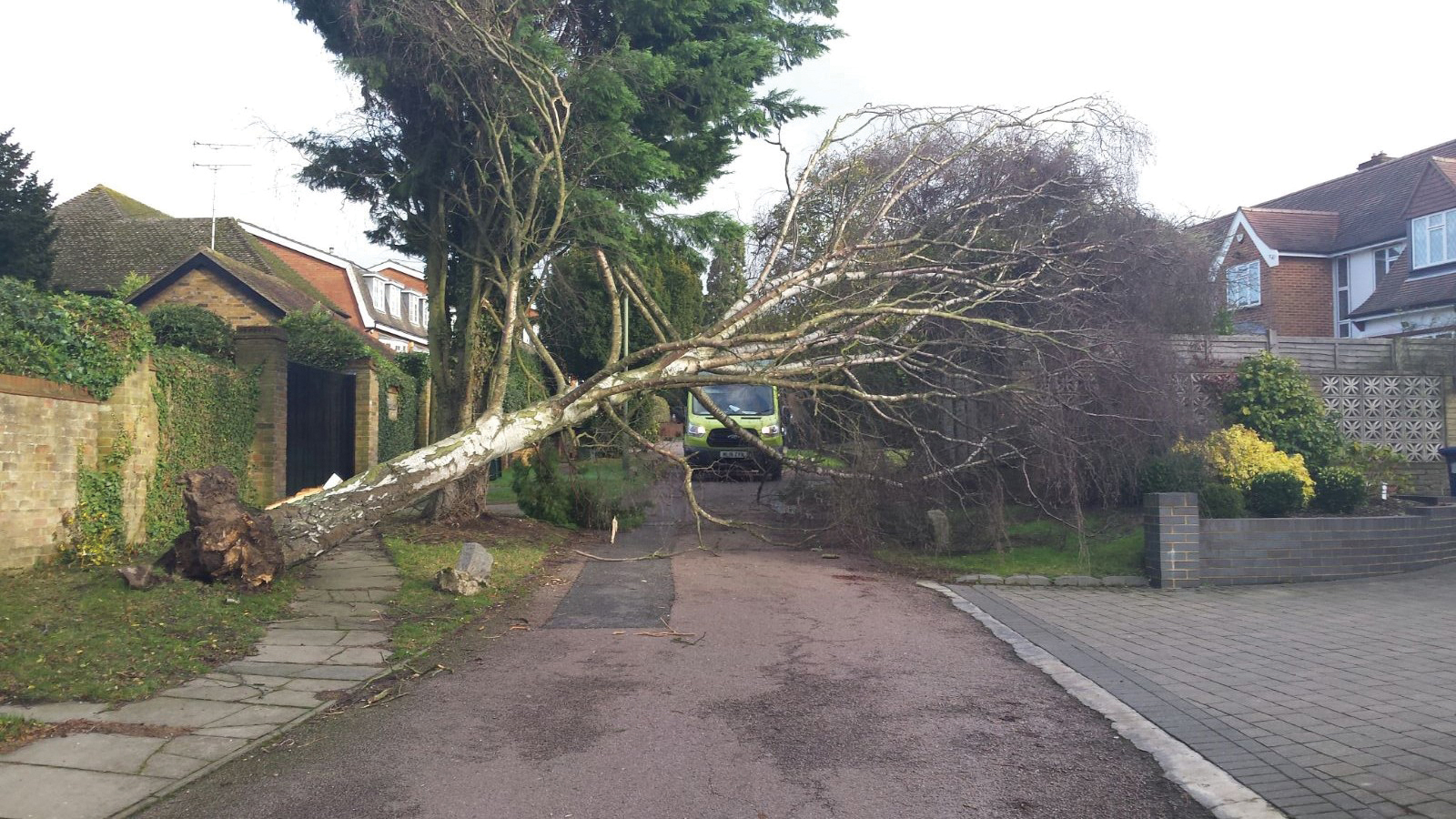 Tree pollarding – another method of pruning trees, pollarding involves pruning all the limbs and branches of a tree until they're cut back to just stubs. This helps control the tree's size and shape, either for design purposes or simply to fit better in its environment.
Tree planting – not much explanation is needed for this one, tree surgeons can plant semi-mature or completely mature trees. Our experts can advise on the best type of tree to plant for your environment.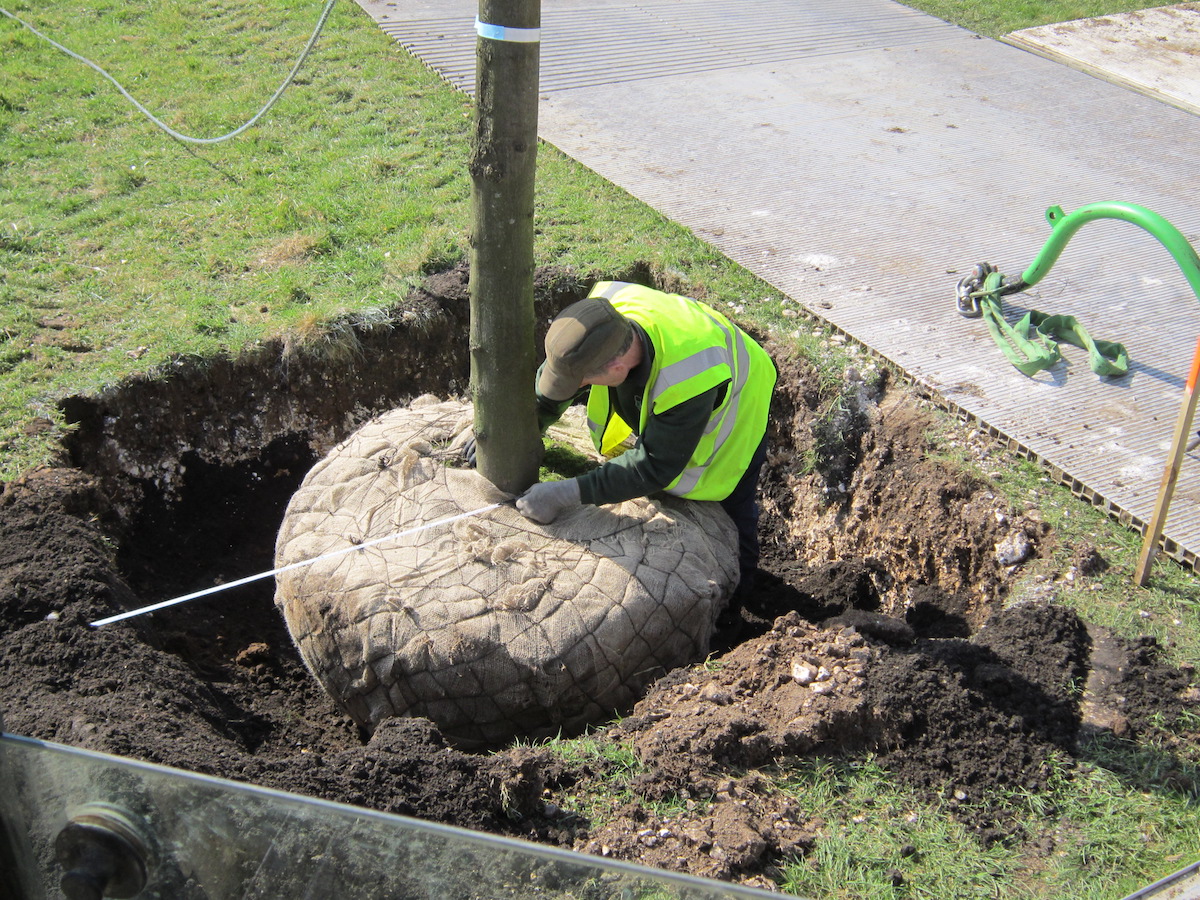 Tree inspections & surveys – before any tree work is completed by our qualified tree surgeons, an inspection or site survey is carried out to figure out what needs to be done and verify any potential hazards. Landowners are responsible for the trees on their property, so it's always important to make sure they're in a healthy condition.
Tree relocations – as well as planting new trees, the Glendale tree surgeon team can relocate existing trees with the help of our tree relocation branch, Civic Trees. The team does this by using innovative technology such as tree spades or the Newman® Frame.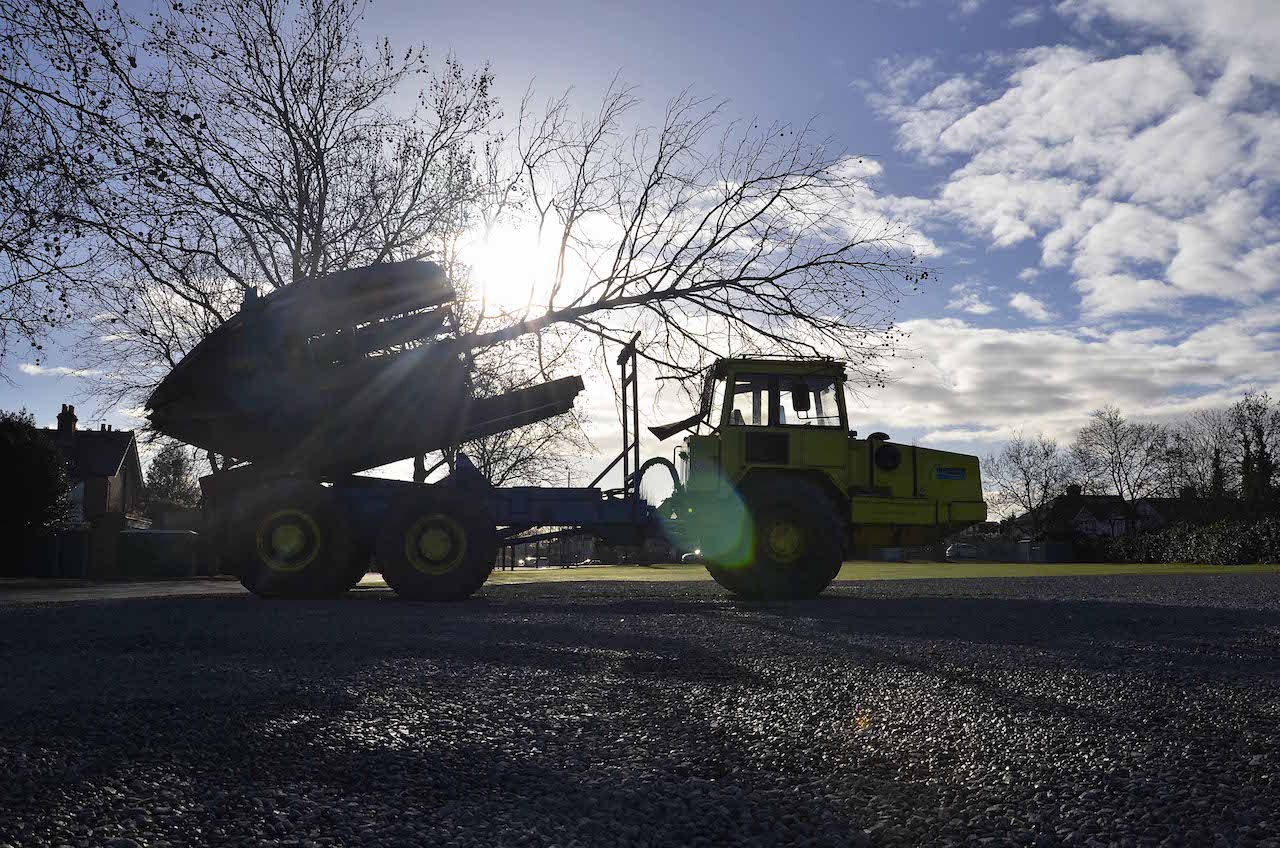 Tree supply – if you've got a specific type of tree in mind for your property, our experts can help source it. A part of Glendale, Civic Trees' motto is 'finding the trees you want, not selling you what trees we have'.
Tree management – here at Glendale, we don't just provide one-time tree surgery services, we provide tree management from root to tip to our clients. This is all of our tree surgery services as well as 24-hour emergency response, site clearance, whip planting, hedge laying, vegetation management and much more to make sure the trees on your site are kept healthy all year long. We complete these tree management contracts for a range of clients within multiple industries including local authorities, highway departments, social housing providers and various private organisations. Not many companies have a UK-wide team which can carry out every single aspect of arboriculture to the highest possible standards, but here at Glendale, we're proud to say that we do.
Interested in our arboriculture services? Contact us and we'll get back to you as soon as we can.
How to become a tree surgeon
If you're thinking about a career in tree surgery, you can become a tree surgeon with Glendale by taking on one of our trainee arborist apprenticeships, head to our arborist apprenticeships page to apply. Learn more about tree surgeon apprenticeships. We regularly have vacancies opening up for our fantastic arboriculture team to train and supervise you – we're proud to say that we've got some of the best arborists in the UK and you'll be learning from complete experts. Many of our apprentices have moved onto managerial roles, so there's plenty of space for progression. Our team, alongside our clients, is our highest priority.