If scaling trees and nurturing our green spaces sounds like your idea of a dream job, then becoming a tree surgeon could be the perfect career choice for you. Tree surgeons, also known professionally as arborists, are the unsung heroes of our ecosystem, ensuring the health, safety, and longevity of our trees and hedges. A career in tree surgery offers a unique blend of adventure, practical skills, and the gratifying opportunity to contribute to our environment. If this exciting career prospect has caught your interest and you're ready to learn how to become a tree surgeon, we're going to talk about how you can get your foot in the door of this rewarding industry.
No Prior Qualifications? No Problem!
To train as a tree surgeon, you don't need to have any pre-existing qualifications in arboriculture. What you do need is a desire to learn and a passion for nature. Official courses and qualifications, such as college or university courses, will certainly help establish your professional credibility. However, the real learning and skill-building often happen on the job with one of our apprenticeships.
Our team of experienced tree surgeons delivers comprehensive on-the-job training, providing you with the essential skills to succeed in this exciting profession. This hands-on experience, coupled with our structured educational approach, equips you with the knowledge, skills, and confidence you need to excel in your role as a tree surgeon.
This inclusive approach extends to all aspiring tree surgeons. If you're eager to learn, ready to work hard and have a genuine passion for our environment, there's a high likelihood of success at Glendale. We're committed to investing in your training and development, ensuring you have the best possible start to your career in arboriculture.
At Glendale Services, we're not just offering a job; we're offering an opportunity to grow, learn, and succeed in a dynamic and rewarding profession. So, if you're ready to scale new heights in your career, we're here to help you every step of the way.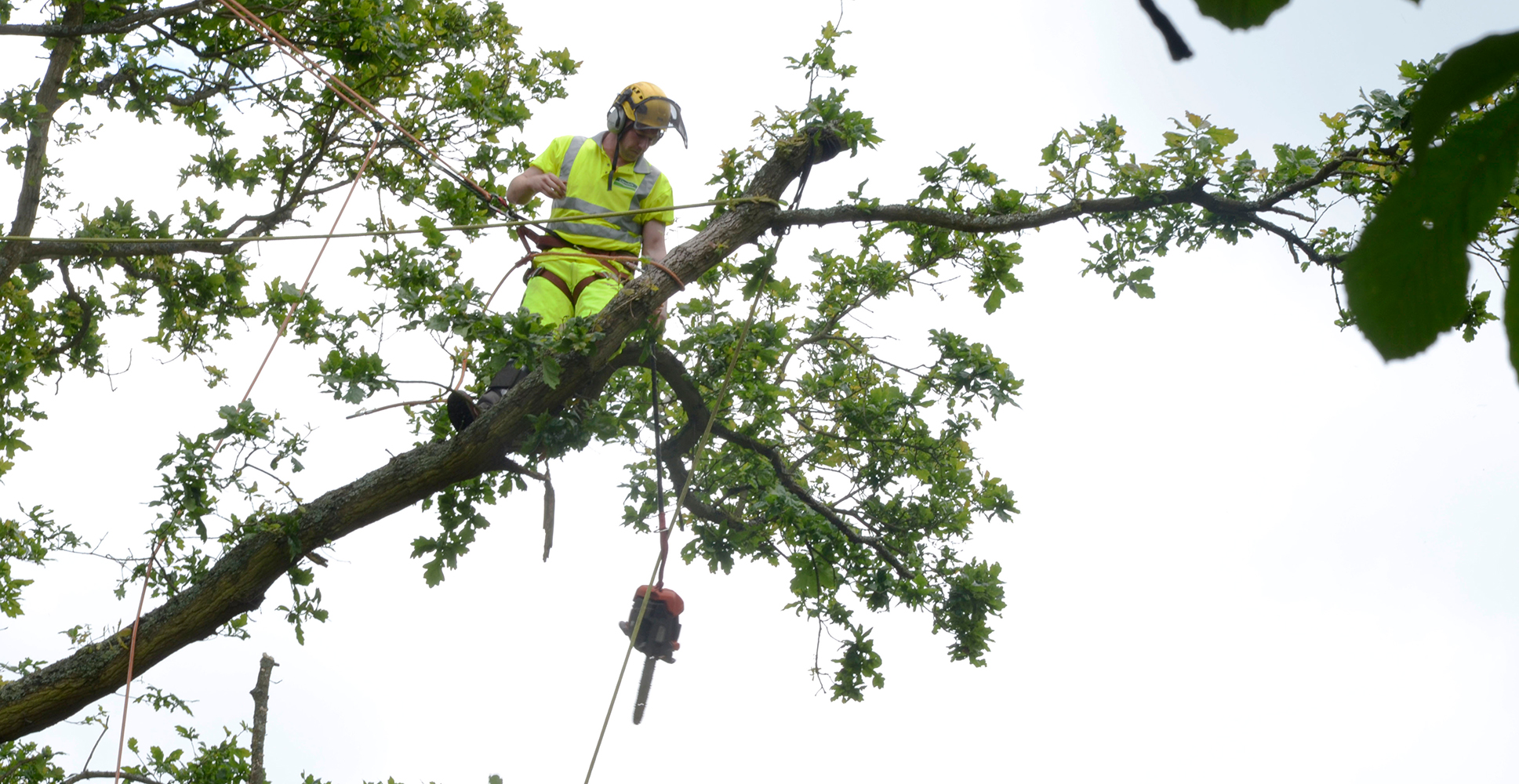 What Skills Do You Need?
Tree surgery is a physically demanding profession. As such, maintaining a high level of fitness and strength is crucial. Besides physical prowess, this job also requires robust communication skills, teamwork, and a calm demeanour, particularly when working at heights. And of course, a desire and willingness to work hard.
Sprouting a Career as a Tree Surgeon
There are several ways to initiate your journey as a tree surgeon. These include university courses, college courses, or training on the job in a relevant role. However, at Glendale Services, we recommend our tree surgery apprenticeships as a compelling alternative. Not only do these apprenticeships allow you to earn while you learn, but they also offer a unique opportunity for hands-on experience.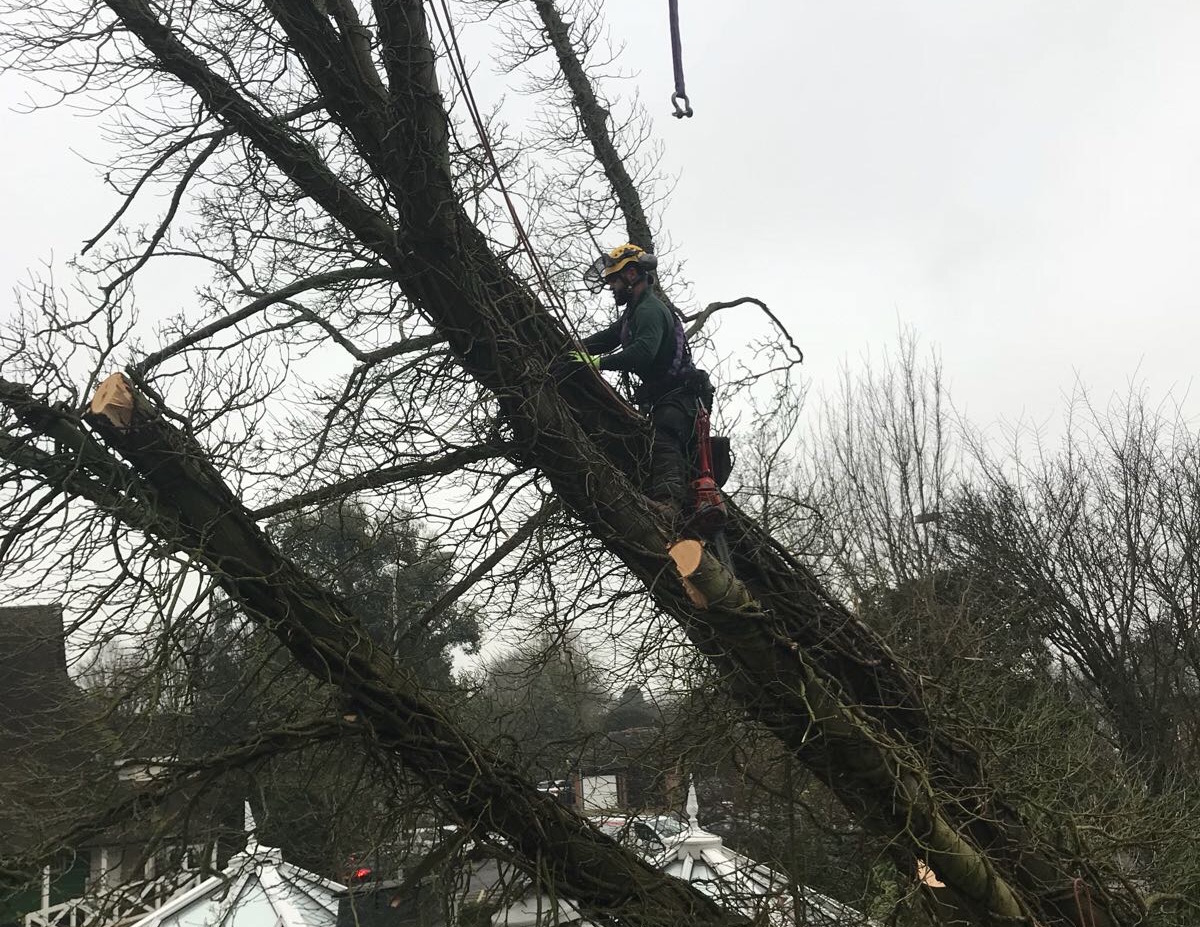 Sowing the seeds of your success with Glendale Services
Glendale Services takes immense pride in nurturing aspiring tree surgeons through our apprenticeship programmes. Our apprentices gain invaluable hands-on experience while working alongside our seasoned professionals. Our training covers a variety of specialist tree surgeon services, including tree felling, stump grinding, crown thinning and more.
As a tree surgeon apprentice at Glendale Services, you don't just learn a trade; you become part of a community that is passionate about the environment and committed to maintaining the health and beauty of our green spaces.
We invite you to reach out to us to learn more about our apprenticeships and other services. Whether you're just embarking on your career path or looking to hone your skills in arboriculture, we are here to help guide and support you every step of the way.
Remember, becoming a tree surgeon isn't just about mastering a set of skills—it's about embracing a lifestyle where each day brings a new challenge, a new tree, and a chance to make a real difference. Are you ready to rise to the occasion? We're waiting to hear from you. Apply for one of our tree surgeon apprenticeships.