Ever thought of working in the great outdoors, helping the environment, and doing something you can see and be proud of at the end of each day? If so, becoming an arborist might be just the job for you. An arborist, also known as a tree surgeon, is someone who looks after trees. They work hard, learn a lot, and spend their days in the fresh air. It's a job that can bring real satisfaction. So, welcome to the life of an arborist. Here are a few pointers on how you can get started on this rewarding career path in the UK.
Starting with the Basics: Education
While there's no absolute educational requirement to become an arborist, having certain qualifications can significantly enhance your prospects in this industry. Most employers value candidates who have completed their GCSEs and A-levels. For those looking to dive deeper, pursuing an undergraduate degree in environmental science, horticulture, or a similar field can be quite beneficial.
For those who prefer a more hands-on approach rather than university, numerous college courses can provide the practical skills and knowledge you need. These include certificates in Arboriculture, Work-based Trees and Timber, Felling and Processing Trees, and diplomas in Forestry and Arboriculture. Usually, these courses require two to five GCSEs, including English and maths.
Learn and Earn: Apprenticeships
Apprenticeships are a fantastic opportunity to gain real-world experience while also earning an income. As an apprentice, you will learn the ropes of the industry from experienced professionals, gaining insights that are not always available in a traditional classroom setting. Specifically, here at Glendale, we're known for our award-winning apprenticeship scheme, which provides a particularly enriching experience. We believe in nurturing talent and encouraging the growth of our team members from within the company. Over the years, many of our apprentices have blossomed into some of the best arborists in the country, assuming managerial positions and further developing their skills. This commitment to professional development, coupled with our impressive track record, highlights Glendale's apprenticeship scheme as an exceptional pathway for getting your foot in the door of this industry.
Unlike finishing an educational course and then having to hunt for job opportunities, we usually offer our apprentices continued roles within the company. This means that even as you're learning, you're already part of a team that values your skills and contribution.
By choosing an apprenticeship with Glendale, you're not just learning how to become an arborist, you're also setting up your future. And the prospects for growth don't stop at the completion of your apprenticeship. If you're ambitious and hardworking, there are plenty of opportunities to move up the ranks and take on more responsibility within a leading arboriculture company. This is more than just an apprenticeship – it's your first step in a fulfilling career journey with Glendale.
This path not only equips you with the necessary skills and knowledge but also instils a sense of professional confidence that is vital in this industry. Explore the apprenticeships at Glendale, earn as you learn, and lay the foundation for a thriving career as an arborist.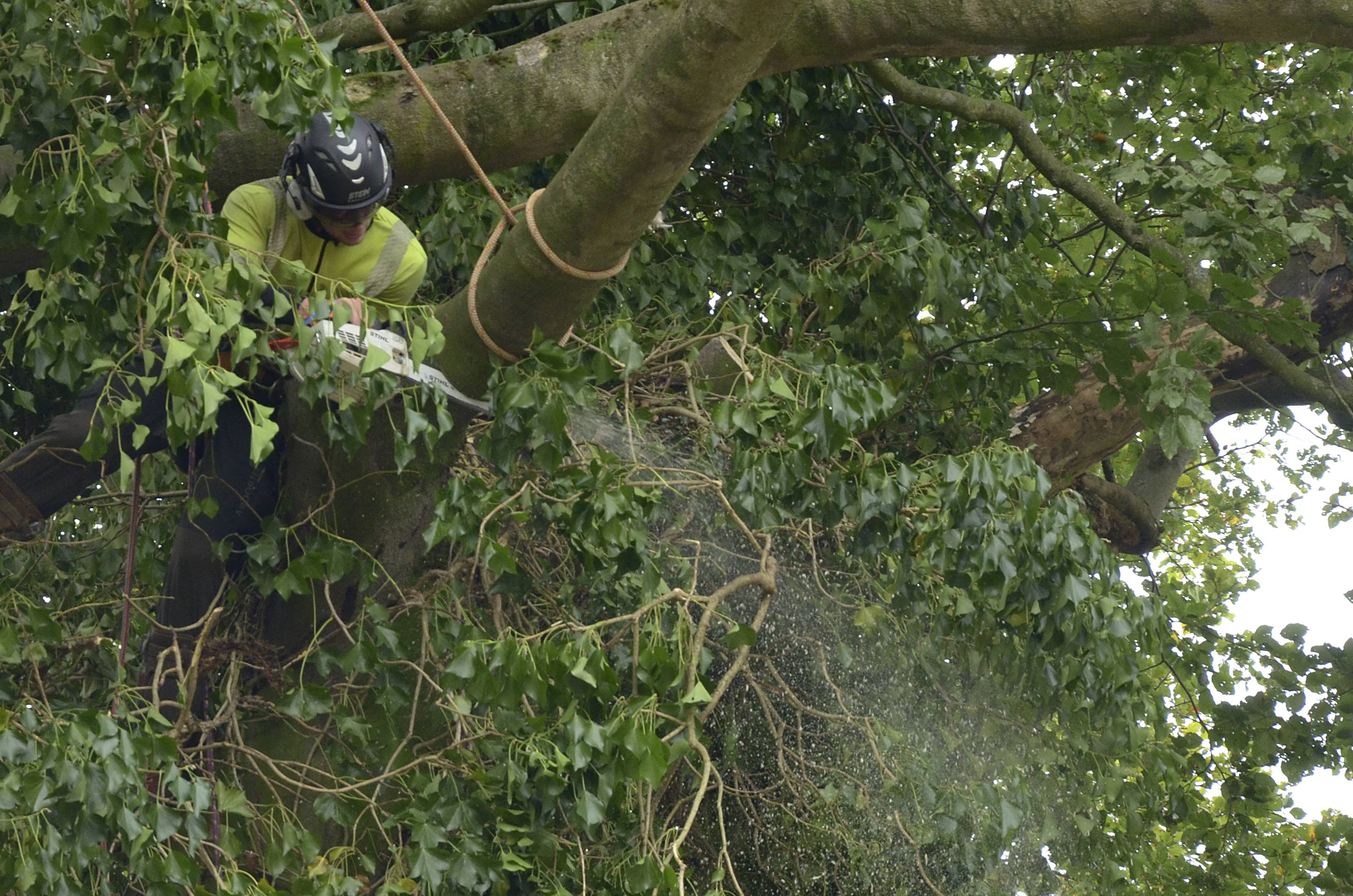 Boost Your Skills: Relevant Work Experience
If you can't yet find an apprenticeship, whether you're still in school or you're choosing to complete your studying before applying for a job in arboriculture, then looking for relevant work experience can help set you on the right path towards becoming an arborist. Having some sort of practical experience can really boost your CV, you can choose to volunteer or work part-time – there are plenty of opportunities for you to get your hands dirty in this field.
Your work experience doesn't necessarily need to be rooted in arboriculture. Given the niche skills required, securing such roles can be a challenge. Instead, consider roles that have an environmental or outdoor focus, such as gardening or grounds maintenance. You could even look for seasonal work, such as aiding in the festive rush of the Christmas tree season. Every bit of green-related experience adds value to your journey towards becoming a professional arborist – so, instead of waiting around to get into the field or relying on your educational qualifications, stand out by using your free time wisely to show your passion for green services.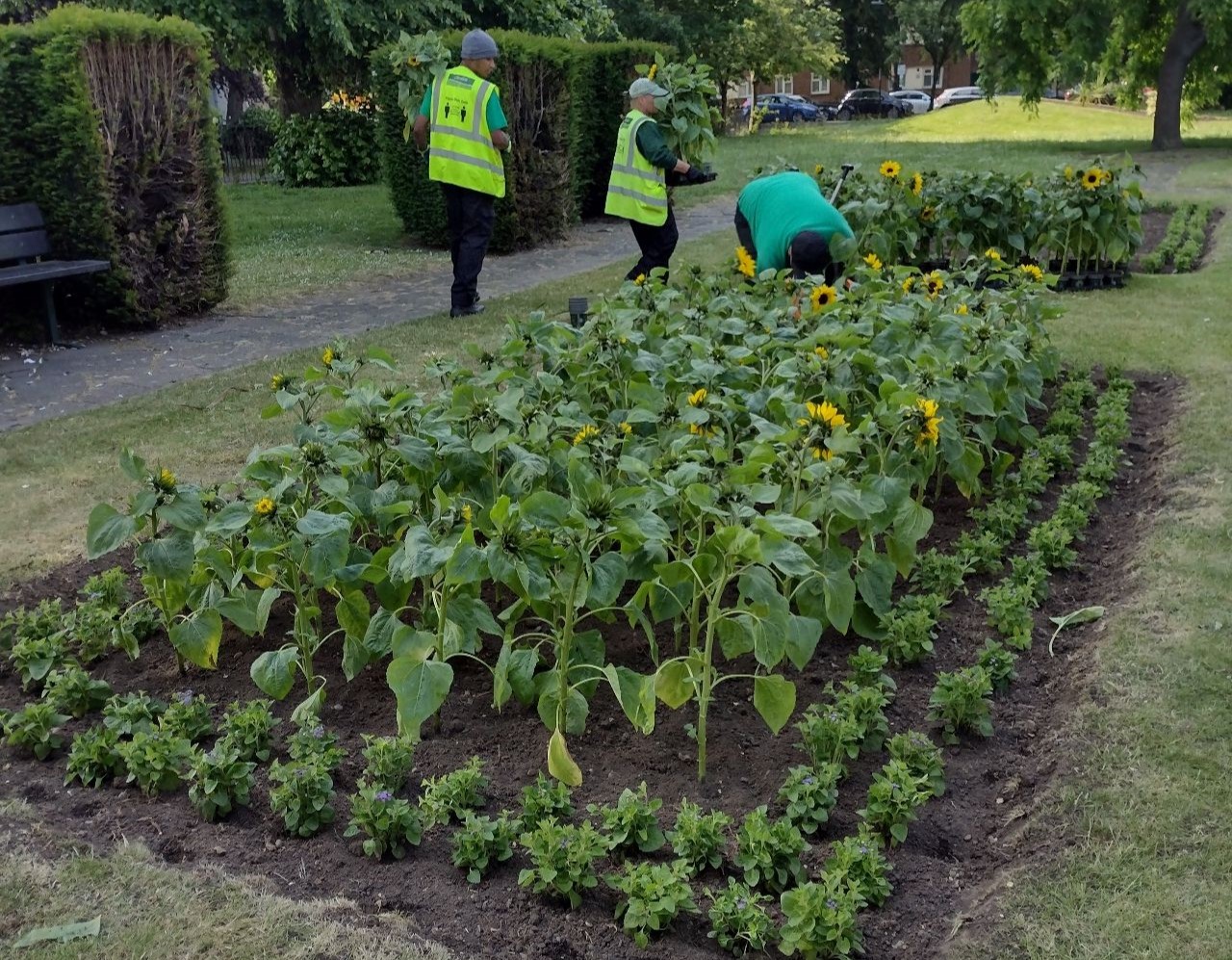 Exploring Related Careers
If you're interested in a career within arboriculture, but haven't made your mind up just yet, there are plenty more roles within the green services sector to choose from. Whether you're looking for a back-up plan or just excitedly browsing for what your future could entail:
Gardener: If you prefer a broader focus on plants and greenery, you could consider a gardening job. If you choose to go down this path with Glendale, you'll be taking care of some of the most prestigious parks and green spaces in the UK.
Tree Consultant: A more theoretical role, a tree consultant is responsible for inspecting trees, assessing their health and potential risk factors. Here at Glendale, we believe our arboricultural consultancy services are second to none.
Landscaper: Landscaping offers a rewarding career for those who love the outdoors and have a creative flair. It's a profession that allows you to design and shape outdoor spaces, creating beautiful environments that can bring joy to people and foster biodiversity. It's a field where your creativity, passion for nature, and hands-on skills can truly come to life, providing both a tangible result and the satisfaction of enhancing the beauty of our natural world.
Groundsperson: Grounds maintenance is an excellent career choice for those who enjoy working outdoors and have a keen eye for detail. From maintaining gardens to pruning trees and shrubs, every day brings new tasks and challenges, making it an exciting and fulfilling line of work for those with a green thumb. We have a selection of grounds maintenance jobs and apprenticeships.