Here at Glendale, we're always looking to raise the profile of the horticultural industry and the potential challenges faced within it.
That's why we're extremely excited to share that Glendale's very own Adrian Wickham, Corporate Development Director, has a segment in The Horticultural Trades Association magazine, Inside Horticulture! This magazine was launched in June 2021, to help businesses within horticulture grow and offer HTA members advice, information and inspiration.
Within the magazine, Adrian talks about how he got into the industry, diversity issues and his biggest achievement to date.
Glendale is constantly advertising jobs in horticulture and taking on apprentices to start a career within this field. Adrian stated his journey into horticulture started by "total chance":
"I was doing a HND in business studies and got agency work in the holidays, landscaping. My foreman was a great guy called Craig Davies and I worked with him building raised beds, laying paths and planting trees. I enjoyed the work, and I enjoyed the camaraderie as well."
We put a big focus on vacancies and apprenticeships because we want to continue to expand the Glendale family and give people the opportunity to get into this versatile business. Take a look at our careers page – maybe you could be in a magazine one day! Adrian talks about his steps into a career with Glendale, surprisingly, it began with an unsuccessful application for a job as a Glendale team leader in Islington. Who knew that a failed job application could turn into a blossomed career? Adrian states he "had gold teeth and dreadlocks" before deciding to present himself "more professionally":
"I cut my hair, smartened up, reapplied and this time I got the job. Although young people from every ethnicity go through a similar process!"
Adrian shows just how far a mentality of not giving up can get you in this industry (and any, for that matter), he didn't accept failure and was determined to be successful and in his own words, "progress up the career ladder".
Adrian is Glendale through and through, and thanks the company for his success within the industry, stating:
"Coming from a single-parent family on a council estate, my success has been growing through Glendale from boy to man. I guess they saw something in me and in 1998 I joined the management programme."
Glendale reciprocates this gratuity – we're extremely lucky to have someone as dedicated and focused as Adrian is in our family. Adrian has now progressed to board director level! First joining in 1998, Adrian had a break in 2004-2005 and left Glendale in May 2019 to luckily re-join in June 2021 and is still with us today. Meaning Adrian has been in the Glendale family for over 20 years!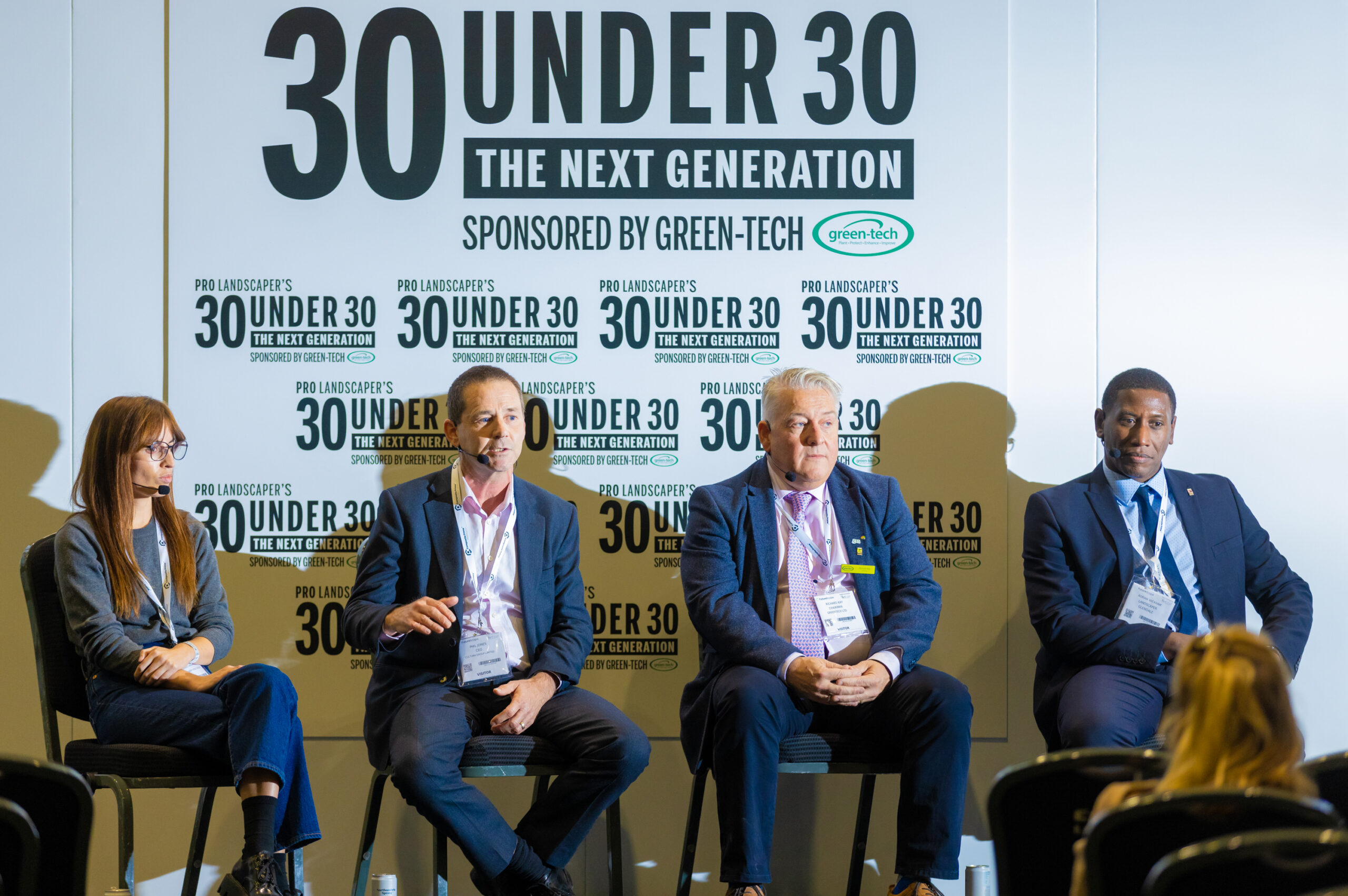 The interview places a lot of focus on diversity within the horticulture industry. Here at Glendale, we recognise just how big of an issue diversity still is within the industry and we strive to advertise our vacancies to a wide range of people so that we can bring more diversity to this field and in our company. Adrian places importance on the demographic of the areas' population matching the demographic of the workforce, stating –
"We are not social engineering. We just want to give everyone a chance."
Glendale continues to try and improve things in the area of diversity by "advertising vacancies in a much wider range of publications, including niche titles aimed at particular nationalities or ethnicities."
Adrian makes some great points about why diversity is an industry problem in the interview and how companies within horticulture, including Glendale, could combat this:
"We need to go into schools to talk about career opportunities, we need to develop training initiatives that address the skills shortage and we, as employers, need to be a bit more open-minded about who we think might 'fit' in our teams"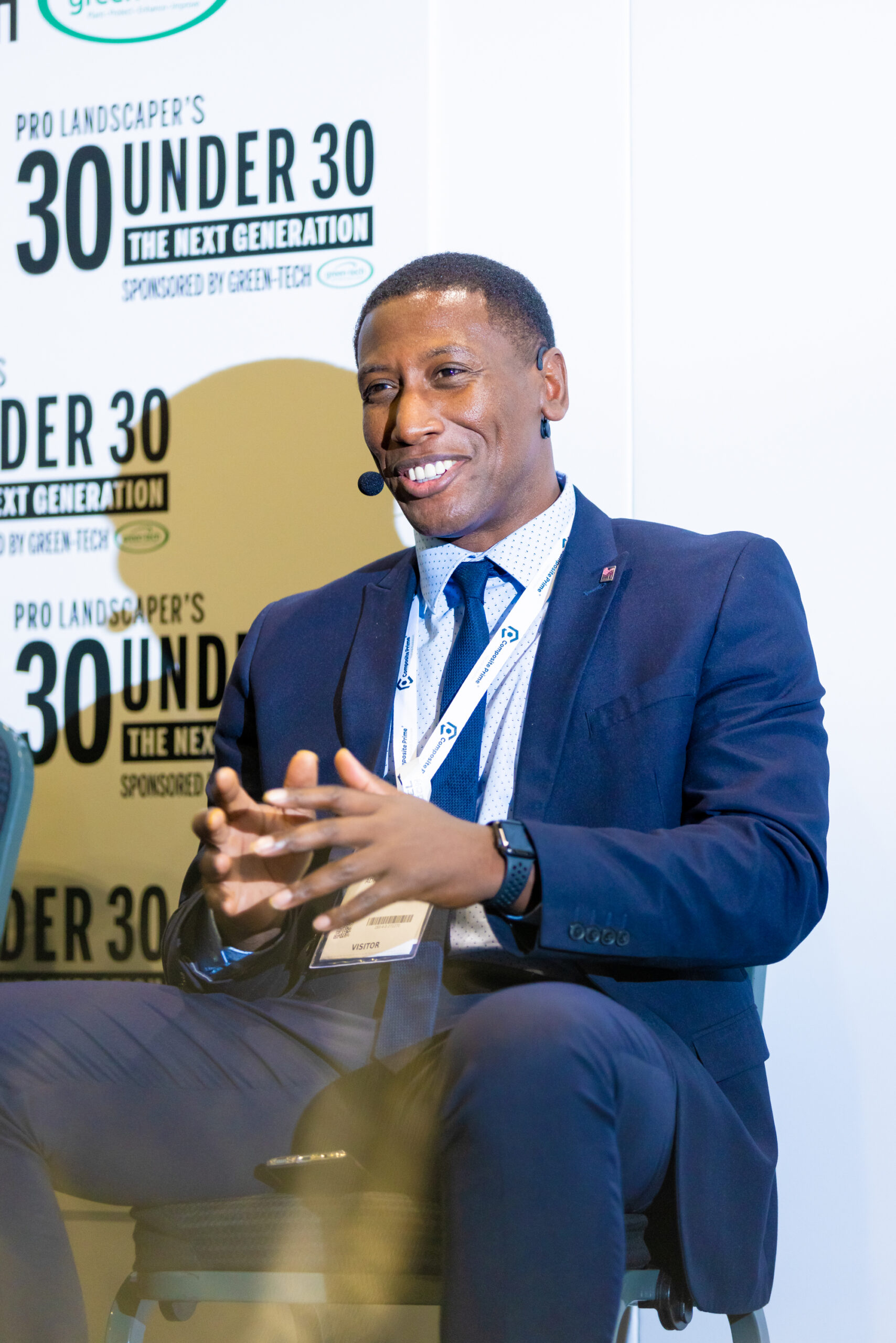 To finish off, Adrian talks about a couple of his biggest achievements being voted onto the board of the British Association of Landscape Industries and installing the Desmond Tutu Peace Garden in Chinbrook Meadows in South East London.
The Tutu Peace Garden was a massive project for both Glendale and Adrian, it was created to celebrate Archbishop Desmond Tutu's time in the community and his work toward world peace. Designed by Chris Beardshaw and built by Glendale, it was inspired by Tutu and how it is possible to communicate the powerful message of peace through gardens.
Adrian doesn't go into detail on why it was so important to him in the interview, so we thought we'd ask him to expand as it was very important to Glendale as a whole –
"It was a project for a lady who later became a Lewisham councillor – she lived in the house that Desmond Tutu lived in when he lived in Lewisham and wanted to do something to remember him in Grove Park and in Chinbrook Meadows, a park he would use.  As we managed the contract I was asked to manage and support Suzanne Clark with the project.  I started my career in the industry of landscaping and construction so it was great for me to be involved and meet some of the UK's best garden construction teams at the Chelsea flower show – it was just a project which excited me as a project and for the individual.  The Garden was built using recycled products from the show gardens, lots of people donated plants, materials and trees."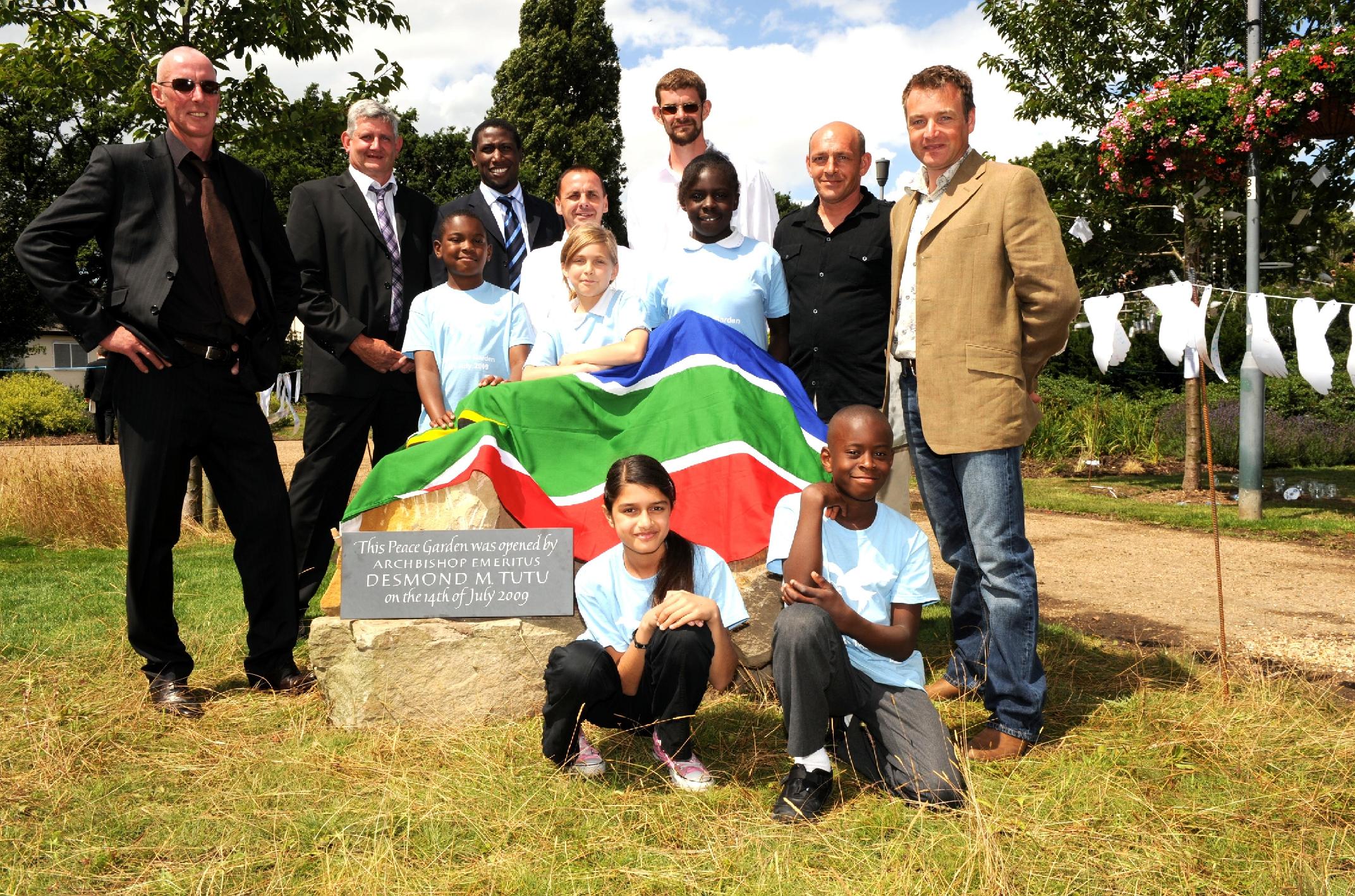 You can read Adrian's full interview on page 42 of the 2022 spring edition of Inside Horticulture.