Milton Keynes, the very embodiment of modernity, innovation, and urban design in the UK, has always stood out as a beacon of commercial and entrepreneurial success. With a global reputation for leading-edge smart city projects – from futuristic delivery robots to the proliferation of electric cars – Milton Keynes has become synonymous with forward-thinking urban development.
Today, we're thrilled to announce that Glendale commenced a grounds maintenance contract with this dynamic city. After a rigorous selection process, which commenced in February 2022 and culminated in final clarifications in August, we have forged a unique partnership with SUEZ Recycling and Recovery UK. Our shared vision? To keep Milton Keynes vibrant, green, and accessible to all.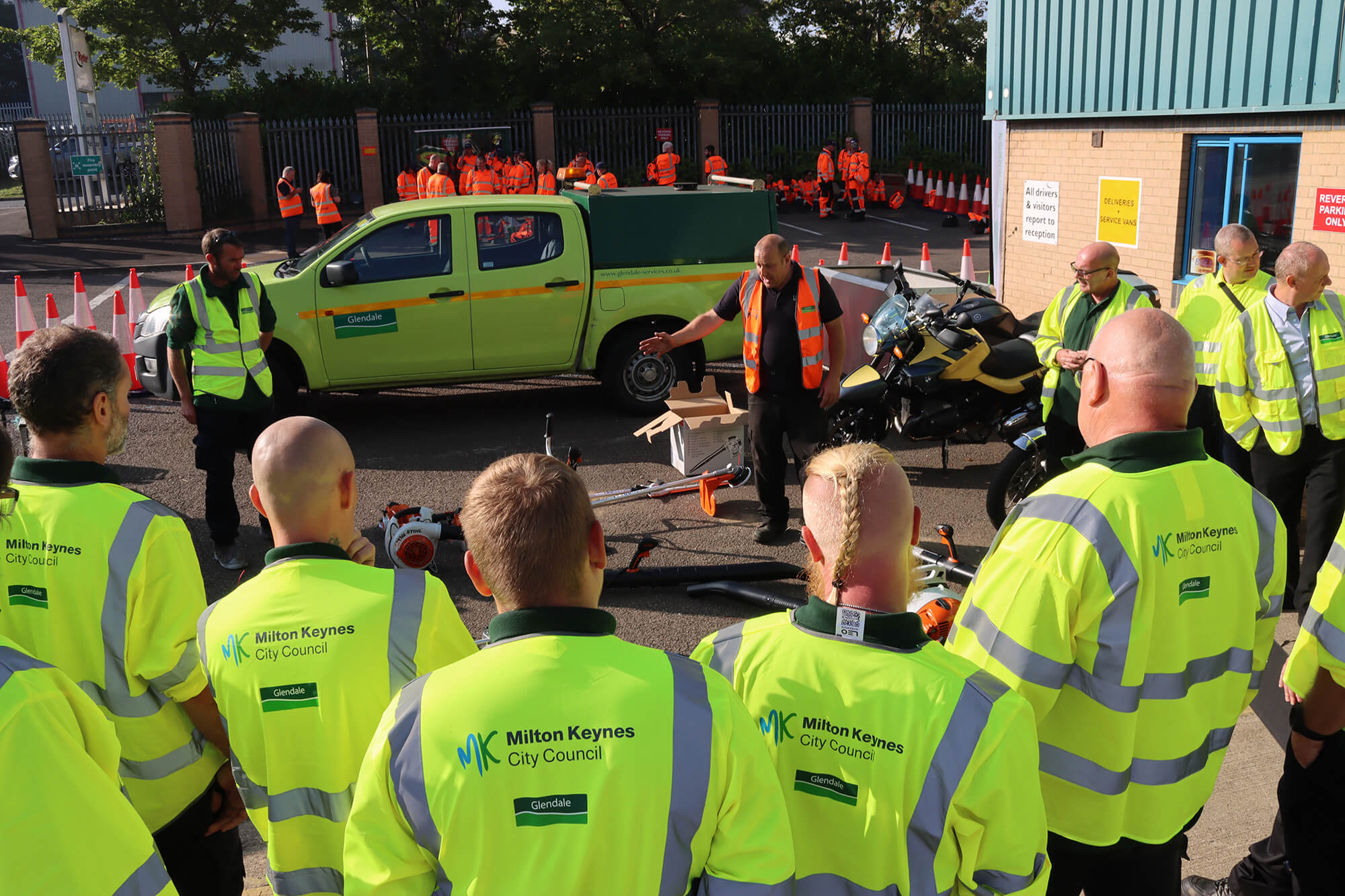 Championing Milton Keynes' Green Ethos
An impressive 35% of Milton Keynes basks in glorious green space, manifested through linear parks, wildlife corridors, and innovative green estate design. This city seamlessly melds a thriving urban centre with market towns, rural expanses, and a grid road system that sets it apart. It's no wonder it's often referred to as the 'City of Trees'. With pedestrian and cycling pathways called 'Redways', connecting every corner of the city, and a bustling city centre that attracts shopaholics from across the nation, Milton Keynes embodies urban planning done right.
Our contract, rooted in environmental consciousness and community involvement, will ensure that these spaces not only remain as they are but flourish.
What Does Our Contract Entail?
Landscape:
Regular inspections and diligent management of parks and open spaces in alignment with national standards. We are committed to ensuring they are pristine, well-kept, and safe for everyone.
Utilisation of environmentally friendly techniques in maintenance, reducing the dependence on herbicides.
Preservation and nurturing of the city's natural features, flora, fauna, and structural landmarks.
Actively seeking and encouraging community involvement to ensure that the city's green spaces cater to everyone.
Overseeing landscaping related to burial grounds and managing the interment and exhumation of human remains.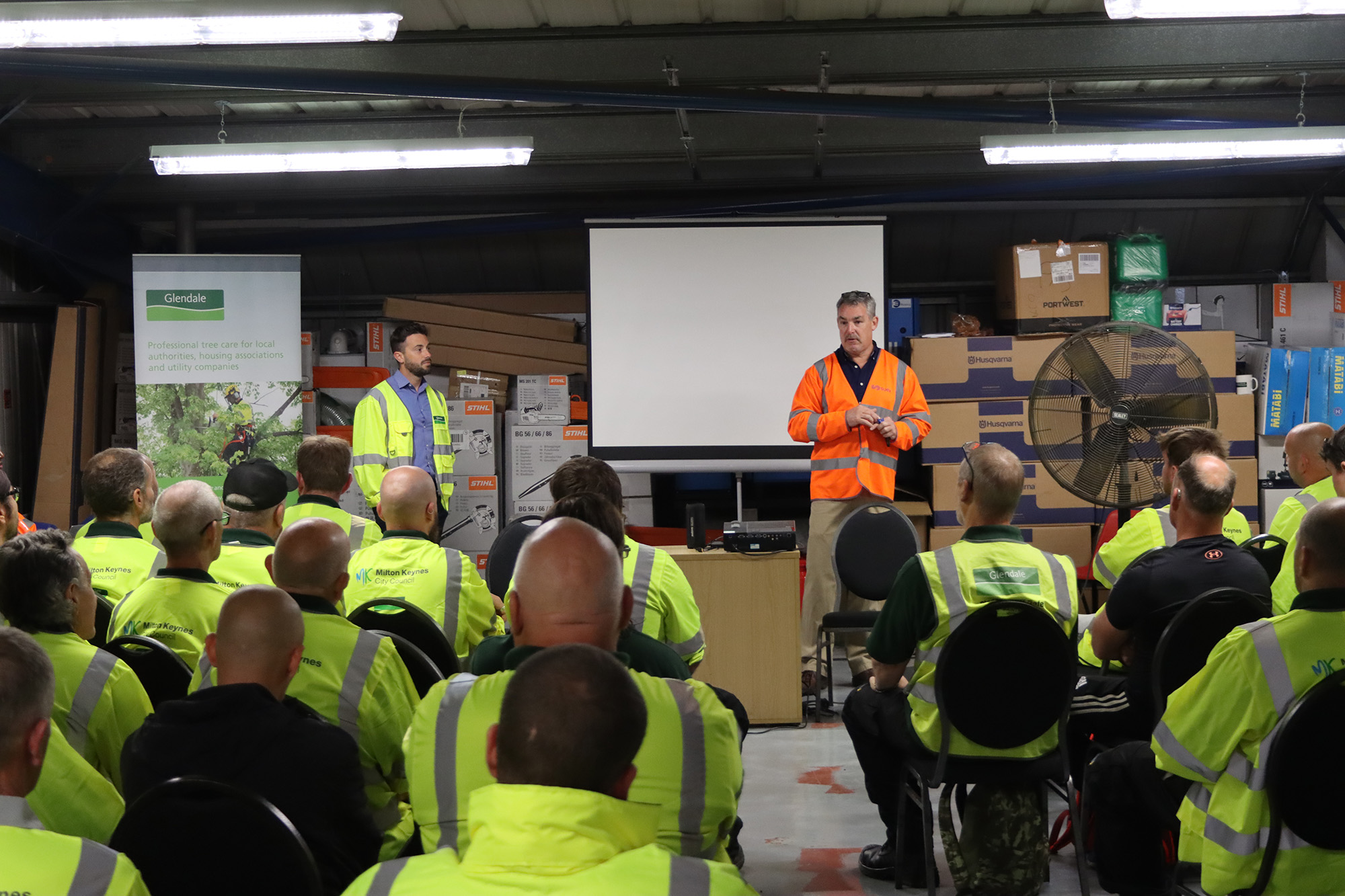 Play:
Routine inspection and upkeeping of Play Areas to ensure children and families enjoy a safe and welcoming environment.
Green maintenance techniques will be employed in play areas, adhering to Good Industry Practice.
Expanding the city's play infrastructure with the installation of new play areas and equipment.
Embracing The Future
Milton Keynes, with its current population of 300,000 and 115,000 properties, is on an upward trajectory. Projections suggest a population surge to around 410,000 by 2050. With this growth, comes an increased responsibility to maintain and elevate the city's infrastructure.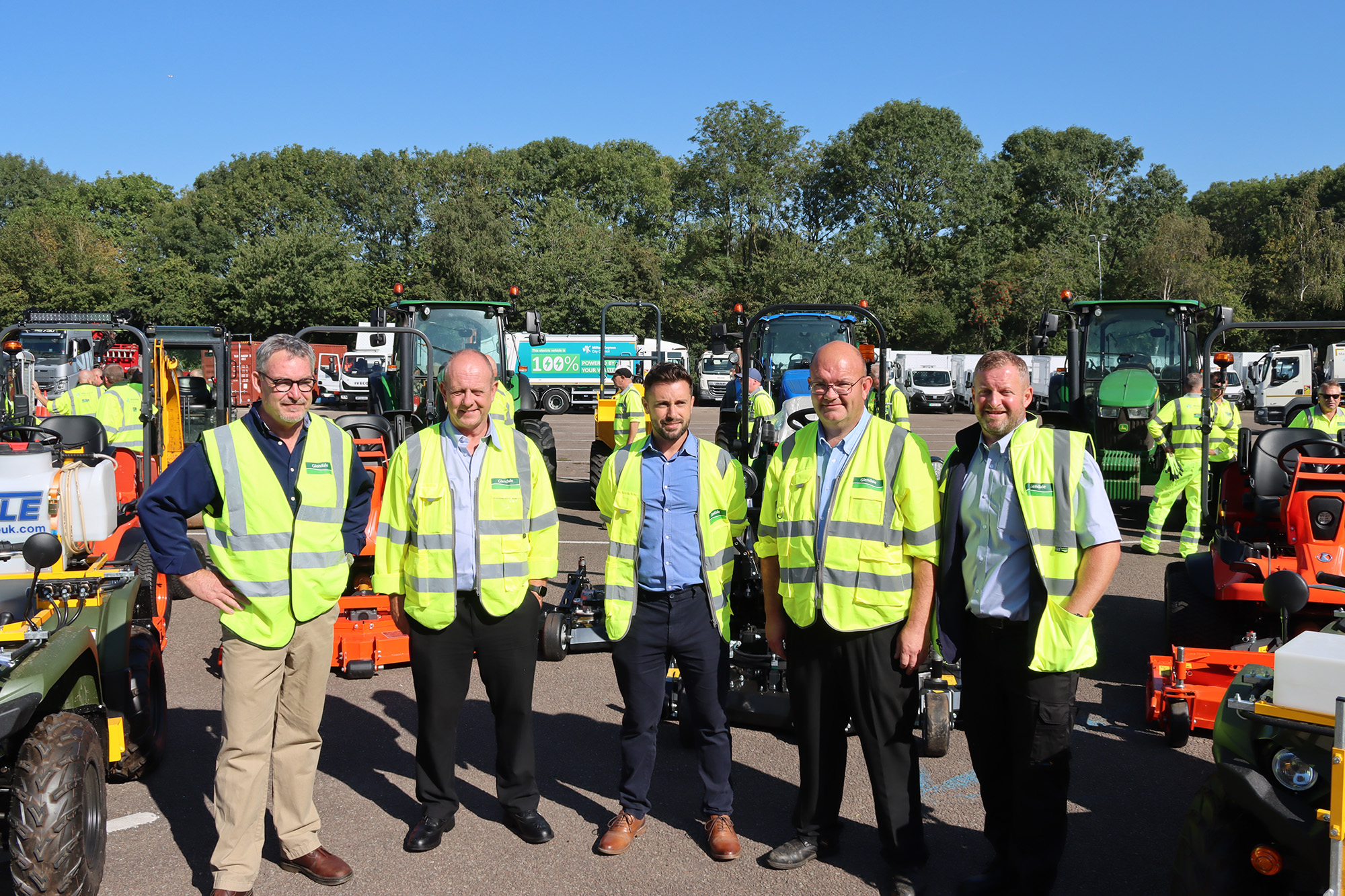 Craig Langford, General Manager for the Milton Keynes Contract, commented:
"Having spent the last 6 months working on the Milton Keynes mobilisation plan, it has  been fantastic seeing it all finally coming together. All in all, it's been a real positive experience. It's always encouraging when a new team of grounds maintenance professionals and supervisors can make a daunting task seem more manageable. The fact that the staff from the North Region were able to provide support and assistance, especially with training and induction, is a testament to good teamwork and coordination. The collaboration has been very effective and efficient, like a well-oiled machine, which is crucial for the success of such contracts. The positive feedback we have thus far received from the staff TUPE'ing over, our partners at SUEZ and the MKCC client, reflects well on the entire team's dedication and commitment to the project's success."
As Glendale steps into this role, we're not just looking at the present but are deeply invested in Milton Keynes' future. This contract marks a new chapter in Glendale's journey and our commitment to playing a pivotal role in enhancing one of the UK's most dynamic cities. Together, with the shared values of dedication, respect, and collaboration, we look forward to making Milton Keynes even more vibrant, green, and inclusive.