Recently, our dedicated Glendale team travelled to the Dementia and Veterans Garden in Worle WSM to supply and plant several beautiful bedding plants.
This was done by our North Somerset team, including Paul Ballinger, who stated:
"I was introduced to a Mr David Skidmore, whose family have been in Worle for over 125 years running a local store. He started the project in lockdown carrying out all the work and funding it himself. After meeting on site and permission from Terry D I pledged that we would help."
After Paul's pledge, he worked on sourcing and supplying some of the 16,000 seasonal bedding plants purchased for various groups around North Somerset. As well as this, three new composters were delivered by the team and sourced using council contacts. The team, pictured below, spent the day planting out and tidying up the garden. Rubbish was removed using Glendale's EST to help keep his costs down.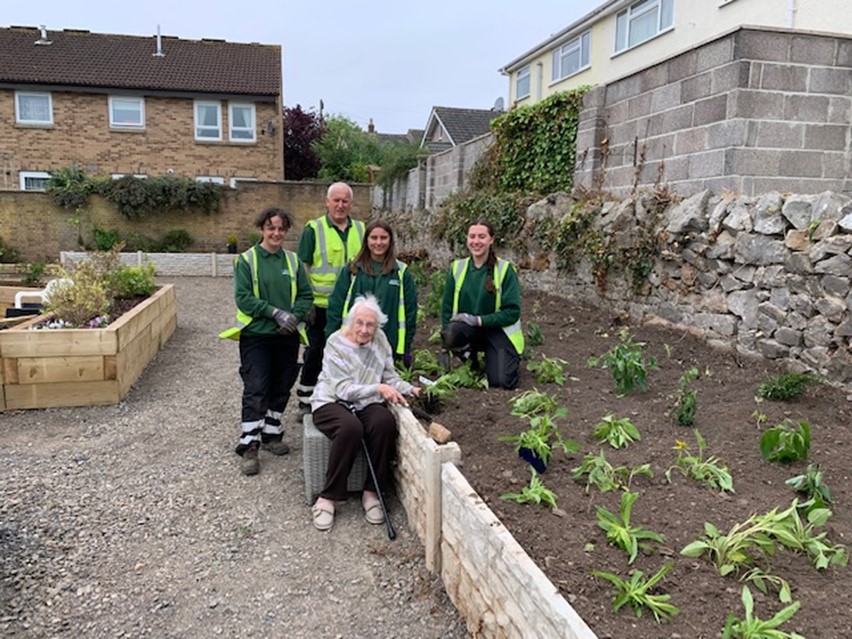 The team from left to right are Joanna Perry, Pete Bale, Mia Calderan, Emily Jarratt and at the front is Murial Skidmore.
The plants Glendale supplied include:
Lupin Terracotta
Rudbeckia Goldstrum
Salvia guarantica Black & Blue
Dianthus Pinks
Lavandula Rosea
Ceanothus Zanzibar
Just take a look at the pictures of the finished garden, a massive well done to the Glendale team who got involved in this project. It was a fantastic day onsite for everyone.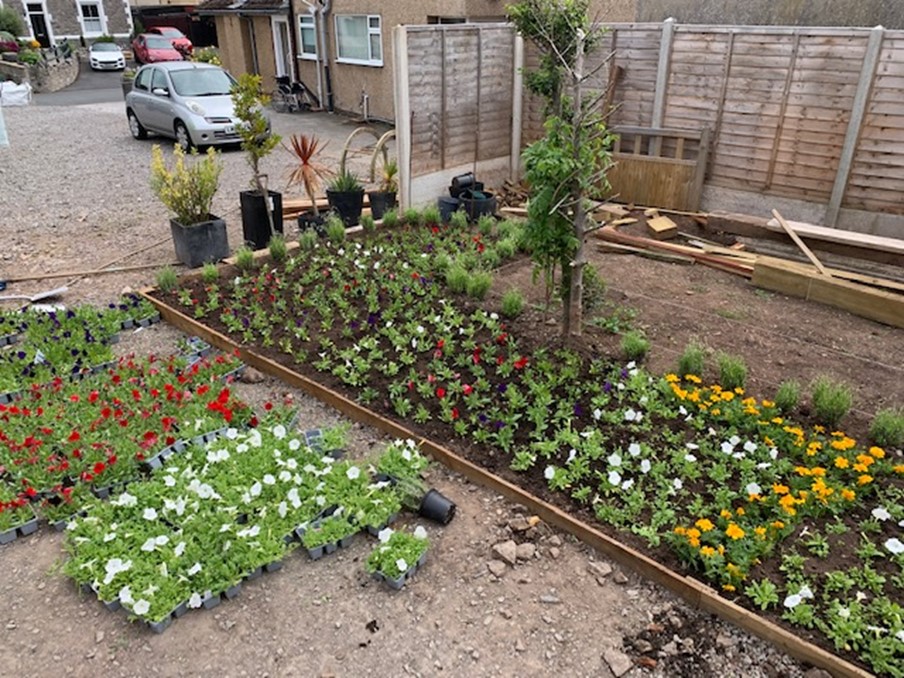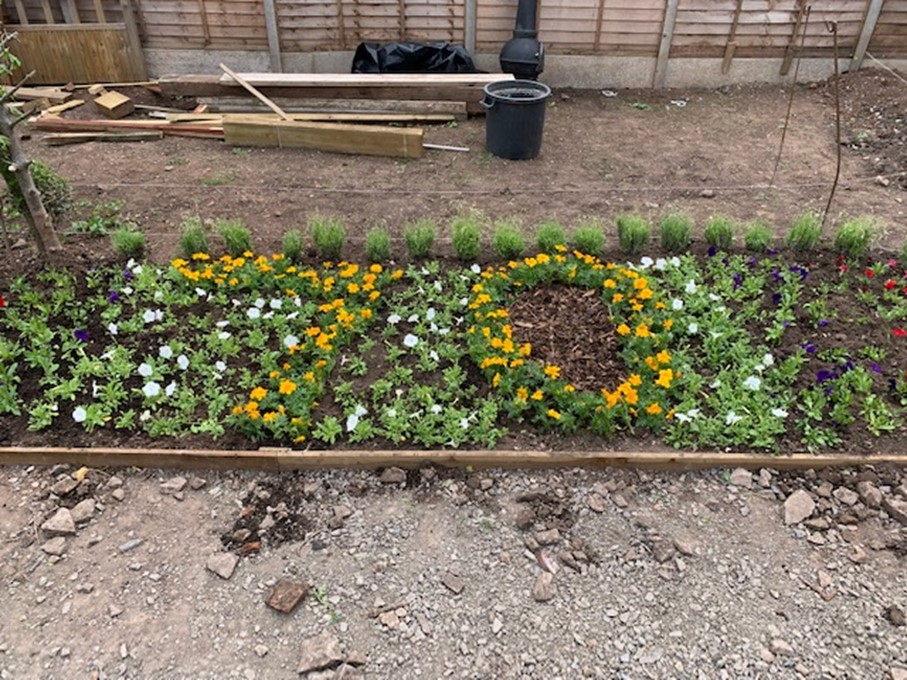 Here at Glendale, we take pride in helping our community flourish with new plants and green spaces, it's what we do best. We were extremely happy to help Mr Skidmore with this fantastic garden due to the premise behind it. Did you know that gardening is extremely helpful for someone with dementia? This is because of the physical activity, cognitive function, and social interaction it provides, providing both physical and mental benefits. Simply being around greenery is known to decrease stress.
Here at Glendale, we provide a range of grounds maintenance services all across the UK, if you're interested, contact the team and receive a free site survey.