Taking on an arborist apprenticeship means you'll have your foot in the door to a successful career…
Recently, we saw a story on Facebook posted by one of the housing associations we complete grounds maintenance services for.
After leaving college, Aaron felt a bit stuck on what to do, although he finished a course in mechanics, he was really struggling to find the right job for him stating that he felt like he had "no goals".
Thankfully, Bolton at Home was quick to help and found him a volunteering placement with Glendale! When taking Aaron on, all the team were extremely impressed with how stuck-in he got with the volunteering and how dedicated and hard-working he was every day. Because of his performance, Aaron's volunteering evolved to becoming a seasonal worker, an opportunity that he was more than happy with.
The Glendale team around Aaron were more and more impressed by his work ethic each day and after his seasonal work was almost over, a decision was made that we simply didn't want him to leave! When asked which part of working for Glendale he liked best, he mentioned arboriculture being his favourite and something that he'd want to venture into. Because of this, we offered Aaron an arborist apprenticeship!
Now, you can find him scaling up trees and doing what he loves whilst making sure estates are kept clean and tidy. We're extremely proud of Aaron and even prouder to have him in the Glendale team. Although he's progressed extremely well so far, he's still looking into the future with dreams of becoming a Glendale team leader one day – we're positive that this ambition will get him far! Many of our previous apprentices have progressed into managerial roles – we put a big focus on helping people get their foot into this industry and nurturing them into successful careers.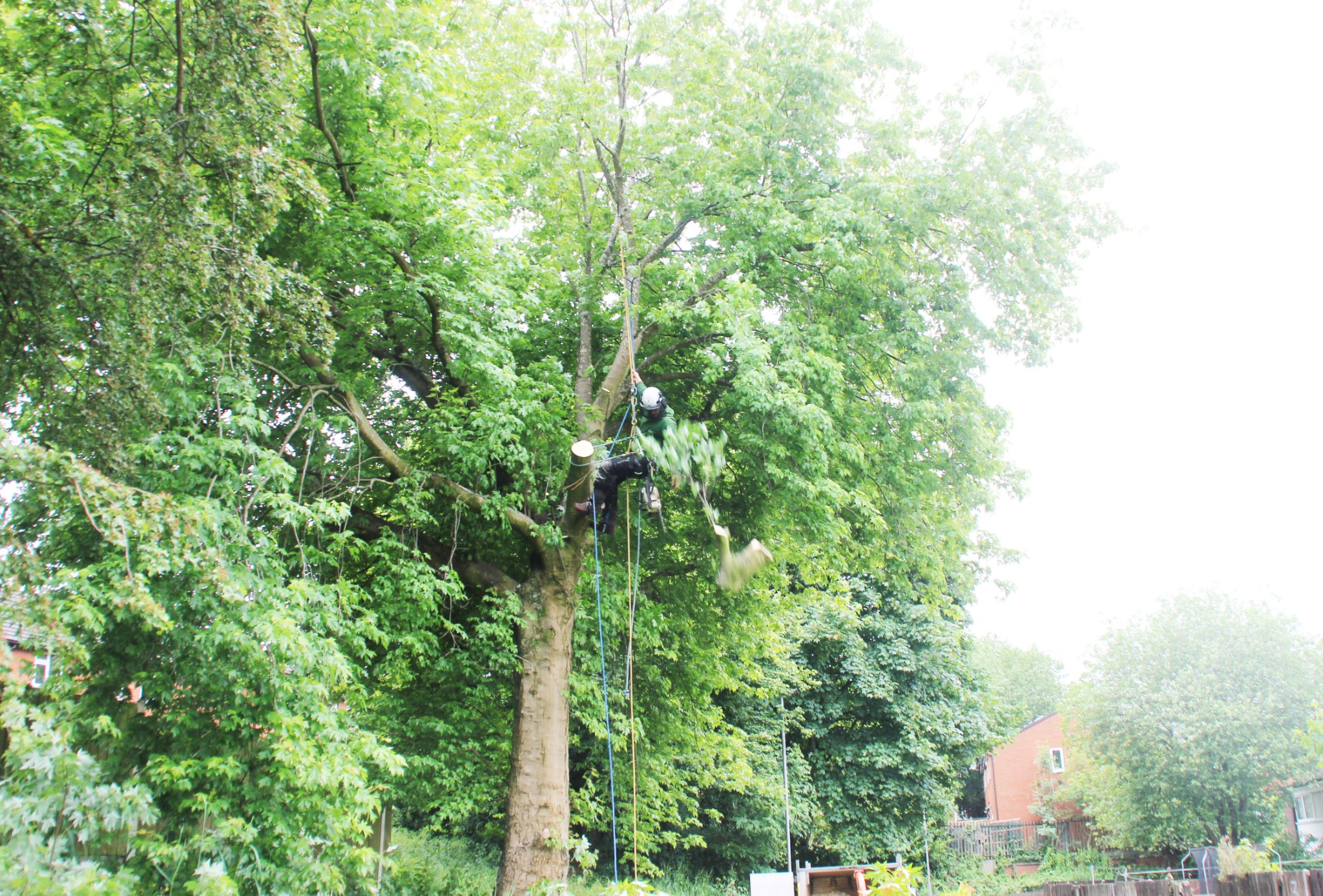 A massive well done to Aaron and an even bigger thank you to Bolton at Home for finding Aaron this opportunity and being the reason he's here at Glendale today.
An apprenticeship with Glendale means an apprenticeship with one of the leading grounds maintenance companies, we have contracts all over the UK and managers that are truly experts in this industry. When you're learning from our team, you're gathering knowledge from some of the best in the country at what they do. Specifically, with an arborist apprenticeship, you'll be learning how to complete tree work including removal, planting, surveys, relocations, management, and tree surgery – this is what Aaron is learning at the minute and is on his way to becoming a fully qualified arborist.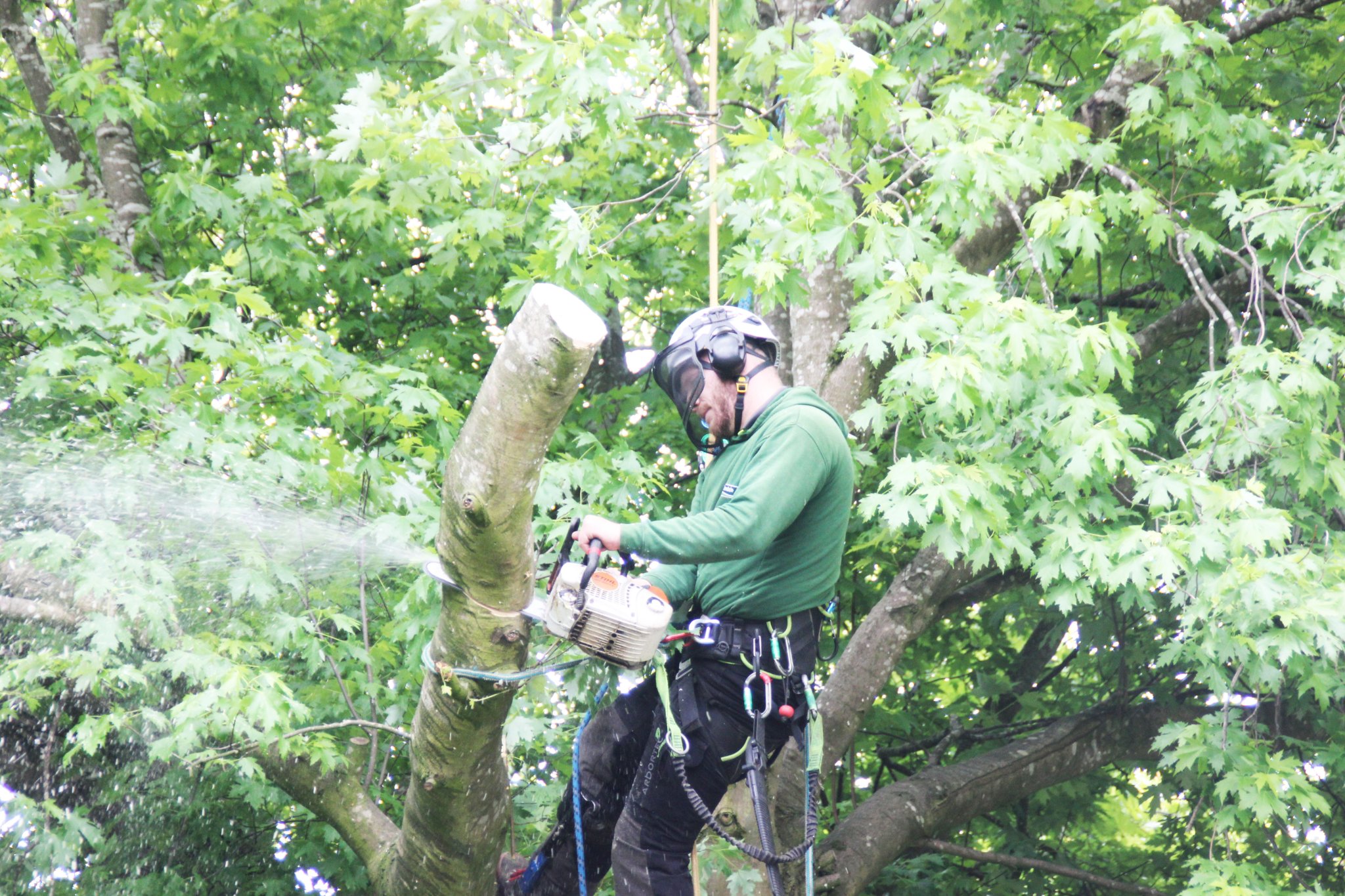 The arboriculture industry is an extremely rewarding industry to be a part of. There's a lot of space to progress, especially in Glendale, and you can help make a difference to the environment. At Glendale, we're a very forward-thinking business with sustainable goals in mind, including becoming completely net zero. When you join us, you're joining a green company with green goals in mind. We have core values which revolve around our team, we want every Glendale team member to feel welcome, have that room to progress, enjoy their job and have the support they need.
If you're interested in an arborist apprenticeship, or any other apprenticeship surrounding grounds maintenance, you can apply on our website. Start your career with Glendale today.