One final thing as part of our work with other agencies and local authorities, especially Lewisham Council, we're incredibly proud to be able to say that we donated several different PPE items to local hospitals and the NHS during the initial shortage of PPE at the start of lockdown.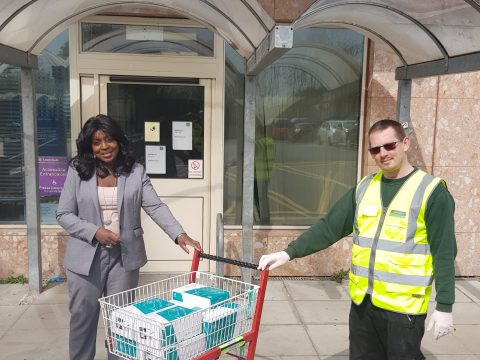 Overall, the reaction from the general public to the work being carried out in the 53 different parks throughout Lewisham, has been overwhelmingly positive.
Darren Budden – General Manager at Glendale says;
"Seeing the work done by Glendale's teams and working alongside the general public has resulted in the green spaces that people have on their doorstep becoming more widely used and we've had feedback that as a direct result of our Park Services teams, people will continue to make use of them whatever measures are in put in place for outdoor use in the long term."
We've been in almost daily contact with council representatives and this has helped us no end to be able to continue to do our jobs, but clear communication has also ensured that every part of every team knows what's going on, when and how we can achieve what we needed to achieve in a timely, efficient and safe manner.
We are incredibly proud that we have been able to donate masks, gloves and goggles to local hospitals and the NHS. Also, as a result of working so closely with the number of different authorities, we're honoured to have been asked to feature in a thank you video to the NHS along with many other local business and organisations.